German Plan for European Banks Met With Support by ING's Hamers
(Bloomberg) -- German proposals to deepen European banking union were met with support by ING Group NV Chief Executive Officer Ralph Hamers, who called the plans "absolutely right" in an interview with German newsaper Welt am Sonntag.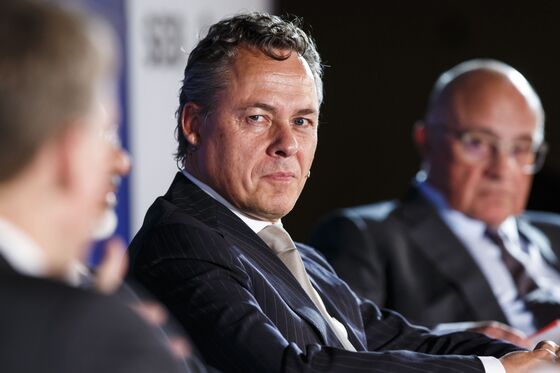 "A banking union would strengthen lenders," he was cited as saying. "The banking system would be more stable and efficient. But one important element is still missing -- and that is the European deposit guarantee scheme. This is the only way we can complete the banking union. This absolutely has to happen."
According to a recent plan drawn up by German Finance Minister Olaf Scholz, Germany would be ready to consider more cooperation on guaranteeing deposits, signaling a softening of his country's longstanding opposition to such a move.
The German offer came with a list of demands aimed at reducing risks in the European banking sector and which have proved highly divisive in the past -- including limits on how much debt of any single country's banks should be allowed to own without making provisions.
Asked if he has been interested in making a bid for Commerzbank AG, Hamers said that ING wants to grow mostly organically. "If there are products or services with which we have no experience, we sometimes buy a team or a portfolio. But of course we also always look to see if there are any transactions evolving in the market that threaten our position," he told the newspaper.