GE Approaches Threshold Signaling Death of Rally -- or New Life
(Bloomberg) -- Depending on your viewpoint, either the General Electric Co. rally is overdone or Wall Street hasn't yet grasped its power.
The stock's price potential -- the ratio of analysts' average target to the current share value -- is at the lowest level in the past year, according to data compiled by Bloomberg. With a ratio approaching one-to-one, that suggests the shares have risen almost as much as analysts believe they can and may not have more room to run after a 18.6 percent gain over the past six weeks.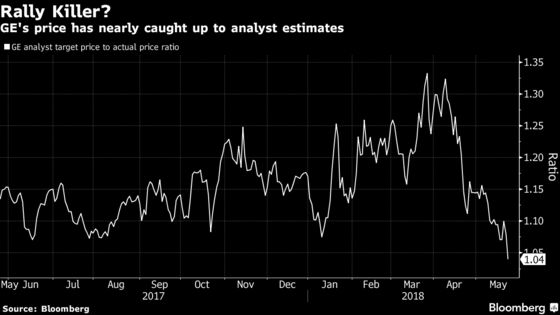 Then again, there's another interpretation favored by GE bulls: Maybe analysts will start raising their targets soon.