GE Plunges Again, Imperiling New CEO's Rally
(Bloomberg) -- General Electric Co. slumped again Wednesday after the new CEO's sobering outlook reminded investors that the company's troubles are far from over.
The revelation that GE's industrial businesses will post negative cash flow this year prompted Melius Research to cut its price target, while JPMorgan Chase & Co. said its own estimate of $6 a share -- the lowest on Wall Street -- might be overly generous. The big danger is that the worsening slump in GE's power business will devour money that executives need to turn the company around.
"The cash bleed in 2019 is going to be big, very big," Melius analyst Scott Davis said in a note. "It is clear that a very big restructuring announcement is coming and the money to do it will be large. There is no easy way out of this mess."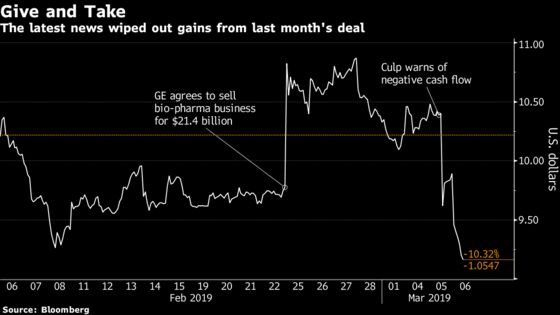 The new scrutiny threatens to revive the turbulence of the past few years, as a litany of bad news knocked the iconic manufacturer from the ranks of America's corporate elite. Shareholders lost more than $200 billion in the two-year period ending Dec. 31 as GE cycled through leaders, took massive charges in deteriorating businesses and sold assets in a bid to regain its footing.
The shares fell 6.9 percent to $9.21 at 12:01 p.m. in New York. That put GE on track for the worst two-day decline since November, following a 4.7 percent slide on Tuesday.
The plunged damped an incipient rebound as investors put their faith in Larry Culp, an outsider who took the reins as chief executive officer in October. GE had gained 43 percent this year through Monday, before the new boss's latest comments on the power and cash problems.
Culp surprised investors Tuesday when he said at an industry conference that industrial free cash flow -- an important metric for assessing the health of GE's manufacturing operations -- would be negative this year, down from $4.5 billion in 2018. The biggest issue will be GE Power, where the cash outflow will be worse than last year's $2.7 billion drain, he said.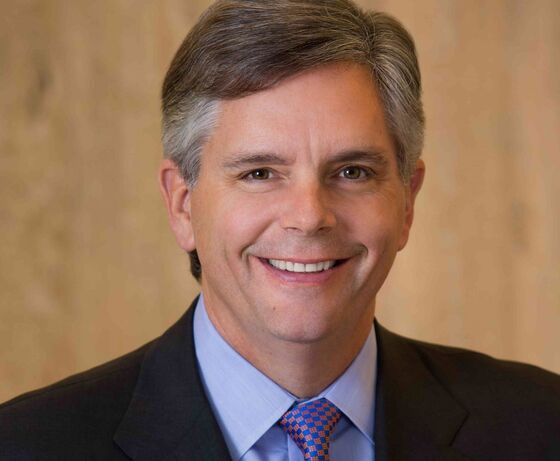 "We believe this is a broken business that is running out of backlog needed to feed an installed base that is now declining," JPMorgan analyst Steve Tusa said in a note about GE's power division. "Macro, micro, company-specific pressures, as well as structural uncertainties longer-term, mean a fix is going to be highly expensive."
Tusa's comments evoked his notably bearish -- and prescient -- stance during much of GE's recent decline. He upgraded the shares to neutral in December but now says many of his peers remain too optimistic about GE's prospects. Until there's a broader reckoning with the issues facing the company, he said, "we don't think the stock can bottom."
GE plans to detail its 2019 outlook on March 14.
While Culp's comments are a reminder of the challenges ahead, GE should improve considerably in the subsequent years, Deane Dray, an analyst with RBC Capital Markets, said in a note.
"This is the path that we are expecting for GE's turnaround," Dray said.
The stock has 10 analysts who recommend buying the shares, 10 rating GE a hold and two who see it as a sell. The average price target is $11.07.