GE Bonds Resume Slide on Insurance Business Report, Bear Calls
(Bloomberg) -- General Electric Co. bonds fell during trading today as negative headlines struck the company's most active notes.
GE's 4.418 percent notes due 2035 traded 17 basis points wider at 10:22 a.m. in New York. Two analysts sounded alarms about the company's liquidity and a Wall Street Journal report said former GE employees claim the company's insurance business has failed to internally acknowledge slumping results over the years.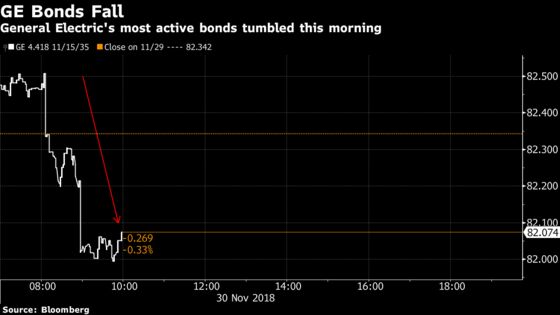 The company's shares plunged this morning. Deutsche Bank analyst Nicole DeBlase cut her price target on the stock to $7.00 from $11.00, compared with an average of $11.38, according to data compiled by Bloomberg.