Gala-Goers Shed Tuxes and Hop on Private Jet to Help Puerto Rico
(Bloomberg) -- On Saturday, Americares held a black-tie benefit at an airplane hangar in Westchester, complete with a photo booth, marimba music and stilt walkers.
Then the party literally took off as Citadel's Adam Wolfman, First Eagle Investment Management's Mehdi Mahmud and Jim Conroy of Olympus Partners boarded a 737 with 112 other guests for Ponce, Puerto Rico.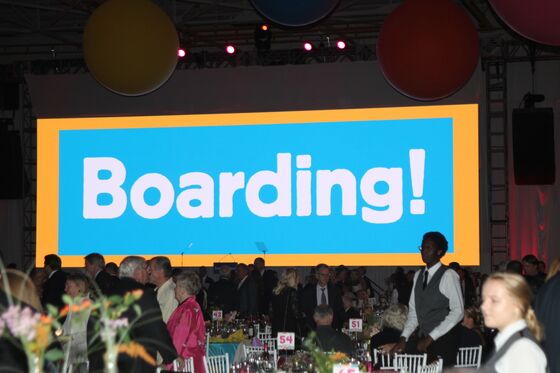 Since Hurricane Maria struck the island last year, Americares donated more than $40 million in medical support for Puerto Rico and Dominica. This work became the focus of the nonprofit's 31st annual "Airlift Benefit," which raised more than $3 million.
"We believe in social justice, and the people in Puerto Rico have been ignored for years," said John Pettenati, who recently joined Northern Trust as a senior wealth strategist. "This is a great way to help them."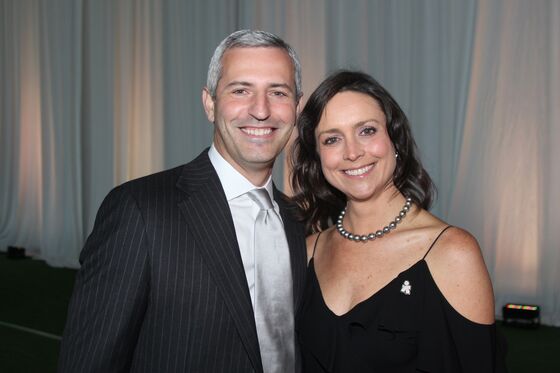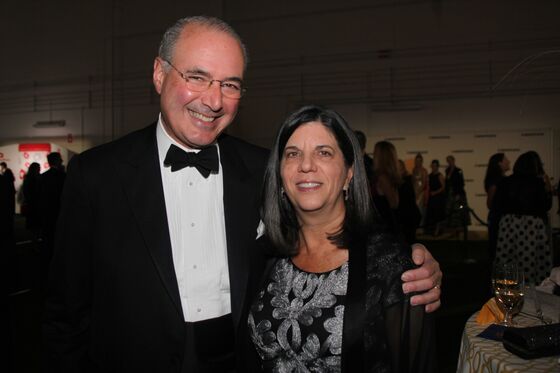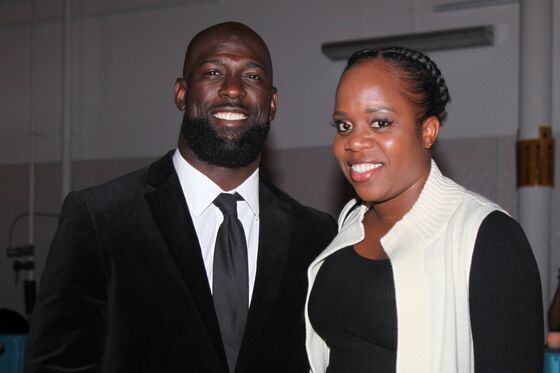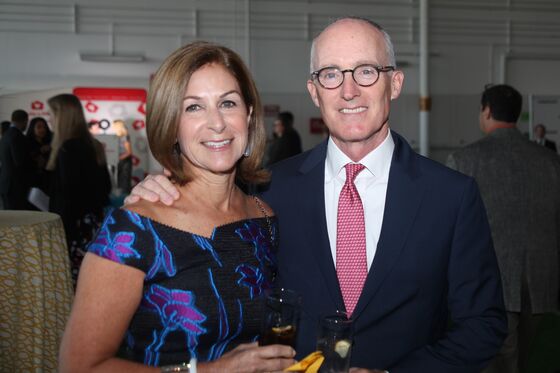 The evening started at JPMorgan's corporate hangar at Westchester County Airport, decorated with brightly colored orbs illuminating the 850 guests, among them New York Giants safety Michael Thomas.
Performers in red and white costumes waltzed through the cocktail hour on stilts as tropical dancers shimmied to the beat of a drum line, with decor by designer Bryan Rafanelli.
After dinner and a paddle raise by auctioneer Lydia Fenet, it was time to cheer on the guests who decided to extend their experience by 24 hours.
On their seats, passengers found what looked like an Americares relief kit -- filled with candies and snacks.
After a few hours sleep at the Hilton Ponce Golf & Casino Resort, the travelers hopped on buses, passing green mountainsides studded with homes, some newly rebuilt, others still with roofs ripped apart and windows and walls missing. Maria lashed Puerto Rico in September 2017, killing an estimated 2,975 people and knocking out power for most of its 3 million inhabitants for months.
At the Med Centro clinic in Penuelas, the halls were freshly painted and the floor gleamed. Outside were solar panels that Americares' funding helped install. The panels serve as a backup energy source, said Allan Cintron, executive director of Med Centro.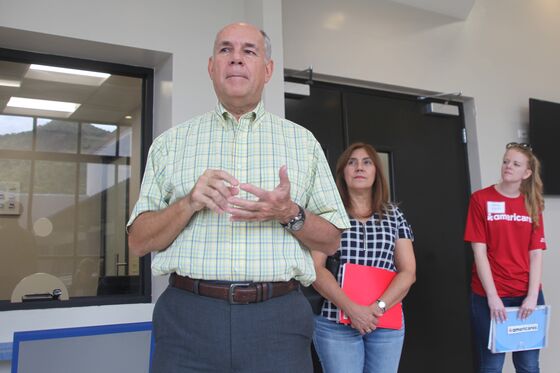 Americares is already on the ground in Panama City, Florida, helping victims of Hurricane Michael -- and it also provides long-term support when needed. In Puerto Rico, it continues to distribute medicine, such as flu vaccines given to the Med Centro clinics. It has taught diabetics about how long insulin can be stored without refrigeration.
"With good health, kids can learn and parents can provide for their families, and neighbors can work together to build their communities,'' said Americares Chief Executive Officer Michael Nyenhuis.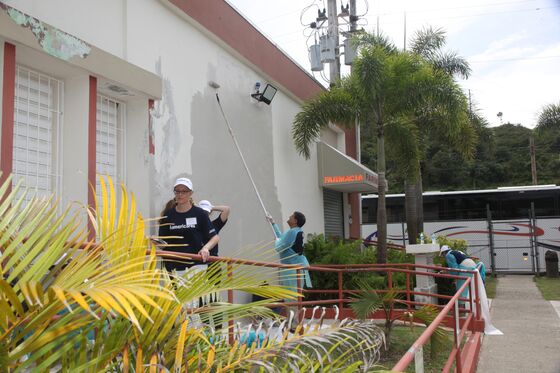 Lunch was under an awning, with plantains served four ways, as local musicians played and vendors sold cigars and coffee.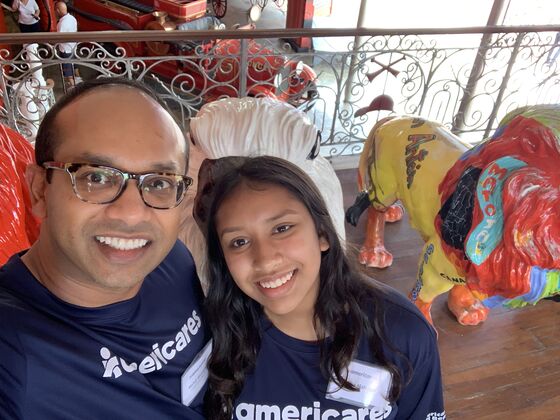 Mahmud, First Eagle's CEO, reflected on the trip.
"In New York City, it's easy to live in a bubble, and even if you try, it's hard to get out of that bubble," said Mahmud, who recently joined Americares' board. He recalled a woman he met that morning, who said she she couldn't find her family for three weeks. Those stories are "really visceral and it makes it real."