From Pixar to Fox, Bob Iger's Dealmaking Transformed Disney
(Bloomberg) -- Before Bob Iger joined Walt Disney Co. in 1996, the company was best known for its theme parks, animated fare and often-schlocky family films.
Nearly a quarter-century later, Disney is the world's largest entertainment company and the dominant studio in Hollywood. It owns some of the most valuable media properties, including Marvel, Pixar and Star Wars, along with a budding streaming empire that spans Disney+, Hulu and ESPN+.
The company got there via some of the most audacious dealmaking in entertainment-industry history. Iger, who came to Disney as part of its acquisition of Capital Cities/ABC Inc., transformed the company with a string of bets -- culminating with the $71 billion purchase of 21st Century Fox Inc.'s entertainment assets last year.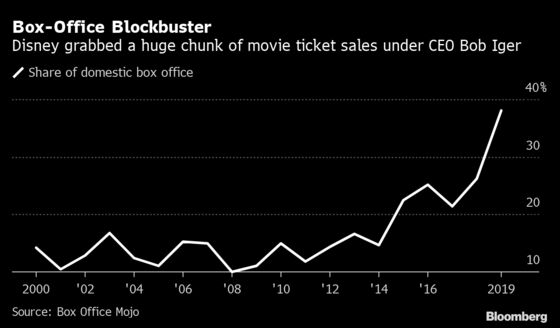 With Iger now handing the job of chief executive officer to theme-parks head Bob Chapek, here's a look at the deals that created the modern Disney.
Under pressure from shareholder Roy E. Disney, the company decides to replace longtime CEO Michael Eisner. Iger is the only internal candidate and gets the support of the board. The 54-year-old is named CEO in March and ascends to the position by September.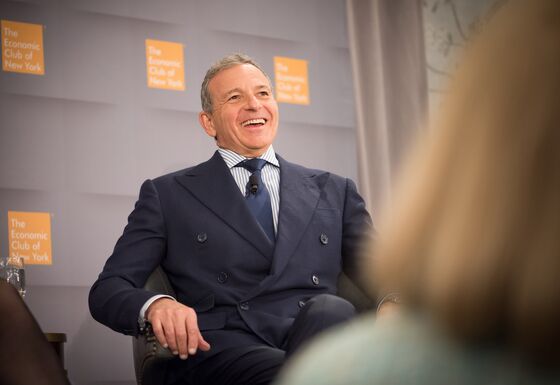 Disney agrees to purchase Steve Jobs's Pixar for $7.4 billion in stock. The deal revives Disney's flagging animation unit, which struggled with flops such "Treasure Planet" and "Chicken Little." The deal repairs a relationship between the companies that crumbled under Eisner, who feuded publicly with Jobs.
Disney agrees to build a theme park in Shanghai, pushing deeper into China. The decision comes at a time when results at the parks-and-resorts division are sliding, hurt by the U.S. recession and financial crisis. The company breaks ground in April 2011 and ultimately costs $5.5 billion.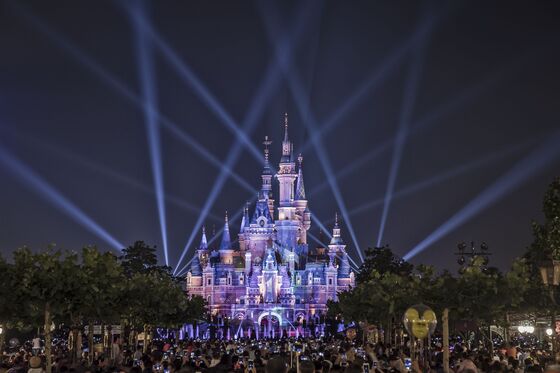 Disney takes a 27% stake in Hulu, entering the streaming business. Earlier investors in the new internet service include NBCUniversal, News Corp. and Providence Equity Partners.
Disney agrees to buy Marvel Entertainment Inc. for about $4 billion in cash and stock, adding superheroes like Iron Man and Spider-Man to its lineup of princesses and Pixar characters. The purchase also gives Disney new licensing opportunities, at a time when movie franchises begin dominating box-office sales.
Iger adds the title of chairman, but later faces challenges from shareholders about whether it's appropriate for him to hold both roles. His pay also becomes a source of contention. Over his 15 years as CEO, Iger collects more than $500 million in salary, bonuses and stock sales, according to data compiled by Bloomberg.
Disney agrees to buy George Lucas's Lucasfilm Ltd. for $4 billion in cash and stock, adding Star Wars and Indiana Jones to its portfolio. The company releases its first new trilogy of Star Wars films in 2015.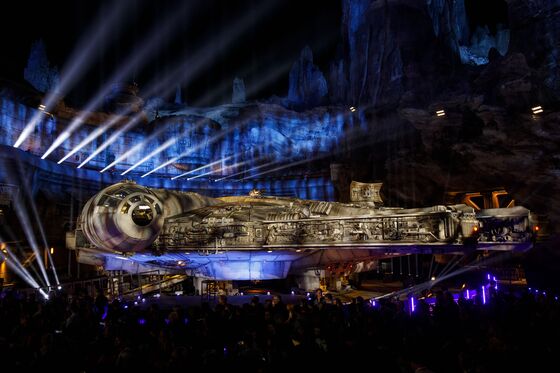 Disney is working with a financial adviser to evaluate a possible bid for Twitter Inc., according to people familiar with the matter. Iger later says he abandoned the idea because Twitter's content didn't fit with the wholesome Disney brand.
Disney agrees to acquire the entertainment assets of Fox for $52.4 billion, marking the biggest deal in either company's history. The transaction gives Disney more clout and a trove of properties, such as "The Simpsons" and "Avatar," to offer streaming customers. But after a bidding war with Comcast Corp., Disney ultimately has to fork over $71 billion. That makes it less of a clear success from a bang-for-the-buck standpoint than Iger's earlier deals.
After pulling back its content from Netflix Inc., Iger stakes his legacy on the launch of Disney+. The new streaming service costs $7 a month, a gambit that the entertainment giant can undercut rivals in an increasingly crowded field. Disney+ attracts 26.5 million subscribers by February 2020.