Frankfurt Airport Operator to Cut as Many as 4,000 Jobs
(Bloomberg) -- Fraport AG, the operator of Frankfurt airport, plans to eliminate as many as 4,000 jobs as it braces for years of fallout from the coronavirus pandemic.
The company, which employed 22,514 at the end of last year, is downsizing in areas including ground handling and administration, Chief Executive Officer Stefan Schulte said in an interview. Negotiations with unions will begin soon, he added.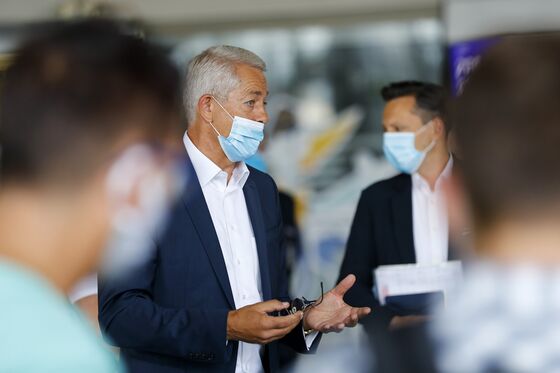 "As tough as it is, we will be able to employ between 3,000 to 4,000 fewer people," the CEO said at an event at the airport. "This is about our perspectives into 2023 and 2024."
The company last month said the number of passengers at its main hub in Frankfurt could decline by up to 60% this year and still remain as much as 20% below 2019 levels in 2022 or even 2023.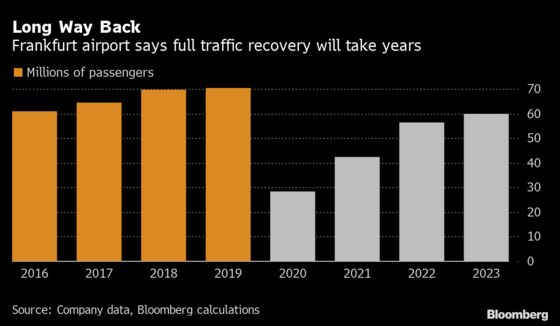 Airlines across Europe and the Middle East have announced more than 100,000 job cuts since the start of the pandemic, with redundancies at manufacturers of aircraft and turbines and at airports swelling the number to more than 130,000, according to Bloomberg calculations.
Fraport is hoping many of the job reductions will come through retirements, and others will have their working hours cut temporarily, the CEO said.