France Reaps Brexit Benefits as U.K. Investments Rise
(Bloomberg) -- Go inside the global economy with Stephanie Flanders in her new podcast, Stephanomics. Subscribe via Pocket Cast or iTunes.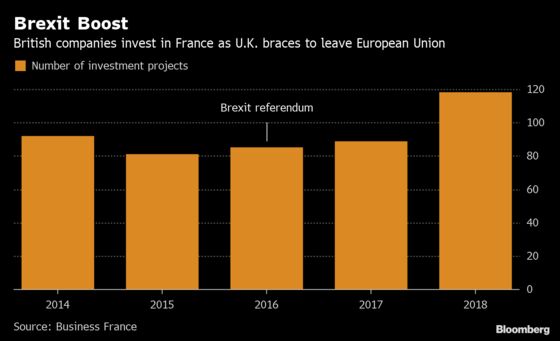 France is already reaping some Brexit benefits with the number of British investment projects on French soil rising 33 percent in 2018. That means the U.K. made up 7 percent of all projects from foreign investors, according to Business France, which said that British companies accounted for a large share of investments in financial services. "It's difficult to draw conclusions, but there is clearly a Brexit effect," said Pascal Cagni, who heads the government agency that promotes French business.