Fox-Disney Deal Adds Drama to Long-Running Iger Succession
(Bloomberg) -- At an October event showcasing Walt Disney Co.'s investments in technology startups, the company's senior executives sat in the front row alongside Chief Executive Officer Robert Iger.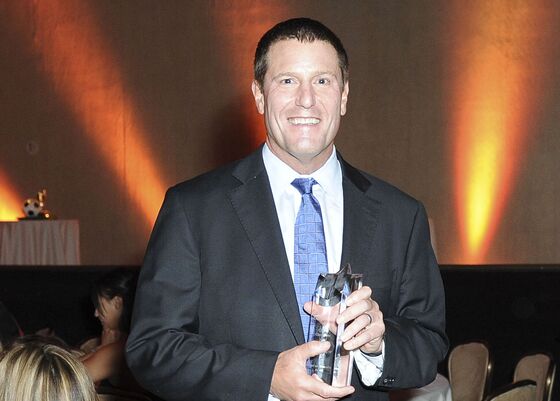 There was Bob Chapek, who was given control of the company's theme parks and consumer products in March. And Jimmy Pitaro, named to lead Disney's ESPN sports network at the same time. Next to him was Kevin Mayer, who's overseeing Disney's big push into streaming.
They're also potential contenders to succeed Iger. But Disney's $71 billion takeover of 21st Century Fox Inc.'s entertainment assets, set to close in the first half of 2019, could change all that. The deal consolidating two of Hollywood's biggest studios will bring a slew of Fox executives to Disney -- including key deputy Peter Rice. It will add new shareholders, chief among them the Murdoch family. And the performance of Disney's managers, as they navigate a changing media landscape, will inevitably produce winners and losers.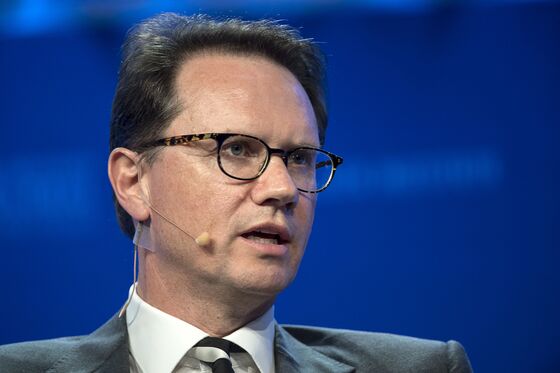 "You have to wonder if Disney isn't buying Fox to solve its succession problem," said Laura Martin, a Needham & Co. analyst and a longtime observer of the company.
Iger, who first announced plans to step down as CEO in 2015 and has since put off his scheduled retirement, isn't going anytime soon. As part of the Fox deal, the 67-year-old CEO agreed to stay on until December 2021. But speculating on his successor has been an industry pastime for years, and the new cast of characters joining Disney will only amplify the intrigue.
With the Fox deal, Disney is doubling down on movies and TV, and making a strategic bet that the company will need even more content to compete in the new world of on-demand video. Among the assets Disney is acquiring: Fox's FX cable channel, the National Geographic network, and the film and TV studios that produced "Avatar," "X-Men" and "The Simpsons."
The deal marks a big opportunity for Mayer, Disney's longtime chief strategy officer and an architect of the Fox takeover.
His move from a strategic to operational role overseeing streaming was widely seen as broadening his managerial experience. The Fox purchase will double Disney's stake in the Hulu online service to 60 percent, putting a key asset under the 56-year-old executive. Another Disney-branded streaming service focused on children and families is scheduled to launch late next year.
Mayer can already point to the successful launch of Disney's ESPN+, a $5-a-month sports streaming service that passed 1 million subscribers just five months after its introduction. His stature will only grow if he can use Fox shows and movies to attract more subscribers to Disney's streaming portfolio.
Industry followers call him a top strategist, saying he helped forge deals for Marvel Entertainment and Lucasfilm that have given Disney its leading role in Hollywood.
Iger has already identified some of the many Fox executives who'll be joining him at Burbank, California-based Disney. They include Emma Watts, head of film production at Fox, who'll soon report to Alan Horn, Disney's studio chairman. Dana Walden, who heads Fox's TV production, and John Landgraf, who runs FX, will keep their jobs, with Walden taking on added responsibility for the ABC network, ABC studios and the Freeform cable channel.
But the biggest rising star is Rice, 52. He'll oversee all of Disney TV, excluding ESPN, along with the acquired Fox TV assets he now leads. With a portfolio that runs from FX to ABC to Disney Channel, he'll have huge say in how Disney's traditional networks navigate the world of on-demand viewing. Smooth, but not showy, he's considered the ultimate corporate insider, with close ties to the Murdochs, and a solid operating executive.
Rice, a 30-year Fox veteran, is one of Hollywood's most highly regarded executives. And unlike Mayer, whose public appearances have been few, he has a well-polished public profile that might be an advantage in a bake-off for leadership of Disney, the world's biggest entertainment company.
Disney's board would value both qualities in a successor -- someone with the ability to operate in the present and keep one foot in the future.
"Kevin Mayer, Bob Chapek and now Fox's Peter Rice are the strongest internal contenders," said Neal Lenarsky, founder of media executive search firm STI Management. "But Kevin's experience as head of Disney's corporate strategy driving the Pixar, Marvel, Lucas and Fox deals puts him in the lead of internal successors."
One factor could be Rupert Murdoch, who will likely be Disney's largest shareholder after the deal closes. If the family chooses to convert the maximum number of its Fox shares into Disney stock, rather than take cash, the Murdochs could own about 5 percent of Disney.
Succession at Disney has never been easy. The company's sweeping portfolio of movie, TV and theme-park operations make the top job there too enticing to give up. Michael Eisner served as CEO for 21 years, hiring and dispatching would-be successors including Jeffrey Katzenberg and Michael Ovitz, before being forced into retirement by the board in 2005. Iger had also overseen the departure of potential heirs: Jay Rasulo and Thomas Staggs each served as chief financial officer and head of parks before leaving.
Iger joined Disney with the acquisition of Capital Cities/ABC in 1995 and served as president before stepping up to CEO. He had a background in programming and operations, skills Disney's next chief may need as well, according to David Collis, an adjunct professor at Harvard Business School who has written about the company.
"Someone coming from the Fox side, with that background, may make them more attractive," Collis said.
Shares of Disney rose 1.1 percent to $116.71 at the close in New York and are up 8.6 percent this year.
The company is scheduled to report third-quarter results on Thursday after markets close, with analysts predicting gains in sales and profit. On Tuesday, Disney won regulatory approval for the Fox merger in Europe, contingent upon selling its interest in the History Channel, Lifetime and other A&E-related networks in the region.