Fosun Pharma Jumps for Second Day After Unveiling Virus Test Kit
Shanghai Fosun Pharmaceutical (Group) Co. said it has developed a testing kit for the deadly coronavirus, helping its shares to their biggest two-day gain in more than five months.
The arm of Fosun Group, one of China's largest conglomerates, is applying for National Medical Products Administration approval to provide the test equipment, it said Monday in a statement. The stock jumped 4% Tuesday, bringing its two-day gain to 5.5%, the most since Aug. 26.
China's health system is racing to treat patients and contain a virus that has infected more than 20,000 people and claimed 425 lives. As of last week, health authorities had approved six types of test kits for the virus, according to Xinhua News Agency.
As the outbreak has spread, some health care providers have said they face shortages of tests.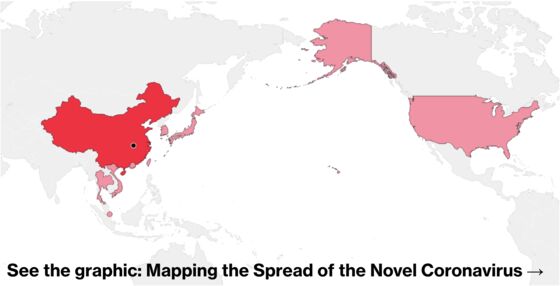 Guo Guangchang, the billionaire founder of Fosun, said in a WeChat post on Monday that the company's kit can quickly identify the virus in people even if they have not shown any symptoms. The test is fast enough to allow one well-equipped hospital to process more than 1,000 samples a day, compared with the current 200, he said.
In an interview last week, Guo appealed for world's help to relieve China's shortage of emergency supplies such as protective masks and decontamination suits. He said Fosun has purchased 330,000 masks and 270,000 protective suits for use by front-line medical staff in China.