Former U.K. Chancellor Planned Tax Cut Before Resignation: Times
(Bloomberg) -- Sajid Javid was planning to reduce the basic rate of income tax, cut the tax on home sales and offer relief on capital investments in the budget he was expecting to present as Boris Johnson's finance minister.
In an interview with the Times conducted two weeks after he quit the government in a dispute with the prime minister, Javid said he had intended to reduce the basic rate on income tax to 18 pence from 20p, and set a target of lowering it further to 15p in the current parliament. The reduction, which would have benefited those in wealthier tax brackets, would have cost 10 billion pounds ($12.8 billion) a year, according to government estimates.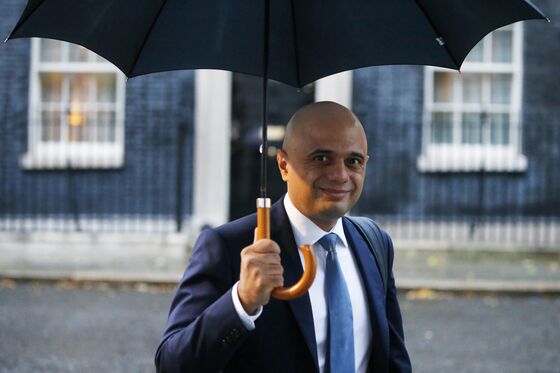 The former Chancellor of the Exchequer said he didn't know which, if any, of his measures would be adopted by his successor Rishi Sunak. He's set to present the budget to Parliament March 11.
Javid quit unexpectedly after being asked to fire his aides and move his department under the control of Johnson's office. In his statement on Wednesday to the House of Commons, he warned against over-centralizing power. Other ministers thanked him for his words, he told the Times.
"I had text messages from a number of cabinet ministers and ministers saying 'well done.' One of them said, 'Thank you for speaking on behalf of all of us,'" the Times reported him as saying.