Ex-Dow Jones CEO Launches Startup to Tackle Misinformation
(Bloomberg) -- A former chief executive officer of the Dow Jones financial news service, Will Lewis, is launching a news startup to tackle what he sees as a global crisis of misinformation.
The News Movement will aim to deliver trustworthy and objective information to mass audiences on social media, where increasing numbers are finding their news, Lewis said when approached for comment on the project.
Lewis, who will serve as publisher and CEO, is founding the company alongside Ramin Beheshti and Eleanor Breen, two former colleagues from Dow Jones.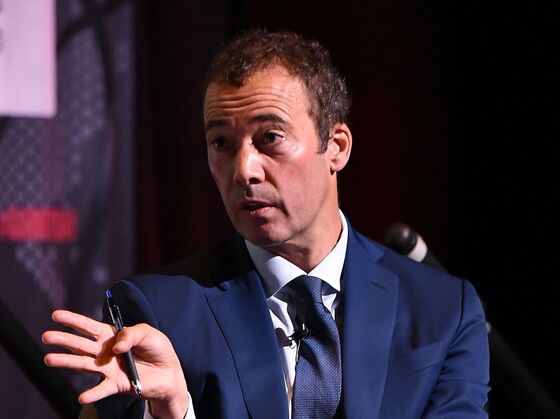 Beheshti will become chief customer officer, while Breen will be chief of operations respectively. The final co-founder is incoming Editor-in-Chief Kamal Ahmed, previously editorial director of the British Broadcasting Corp.'s news division.
"We know that audience habits are changing and that many millions of people in America, U.K. and around the world want objective, easy-to-access news where they are, on social media and the major digital channels they love," Ahmed said in a statement.
Lewis said the startup has plotted out a content-monetization business model, but declined to elaborate while the company is still in a proof-of-concept stage. It was registered as a U.K. company in January and aims to start operating in London and New York. Journalists will report across video, audio and text.
Seed funding has come from Lewis, who helped steer the Dow Jones newswire -- a division of Rupert Murdoch's News Corp., which competes with Bloomberg -- into the digital news economy. Lewis was also previously publisher at the Wall Street Journal and editor of the U.K.'s Daily Telegraph. He has been working on The News Movement for the last six months and is in early discussions with potential investors.
The company has signed distribution and advertising partnerships, and plans to publish its first investigations later this year, according to a statement it shared on Wednesday.
The News Movement is being incubated at the U.K.'s ITN broadcast production company in London, and will explore ways of collaborating with them.