For Relief From Scorching Summers, Sydney Will Plant More Trees
Sydney hopes that literally becoming greener will offer sweaty citizens some respite from a warming climate.
The City of Sydney, which includes the main business district in Australia's largest metropolis, plans to have trees shade 27% of its area by 2050, up from 18% in 2019. With the region likely to see as many as five more days a year of temperatures above 35 degrees Celsius (95 Fahrenheit) in the next two decades, the plans echo international moves to help mitigate the effects of climate change.
"Dangerous heat waves are arriving earlier, are hotter and last longer," Sydney's Lord Mayor Clover Moore said in a statement. "Our city must adapt to the changing climate and increase its resilience to the likely impacts."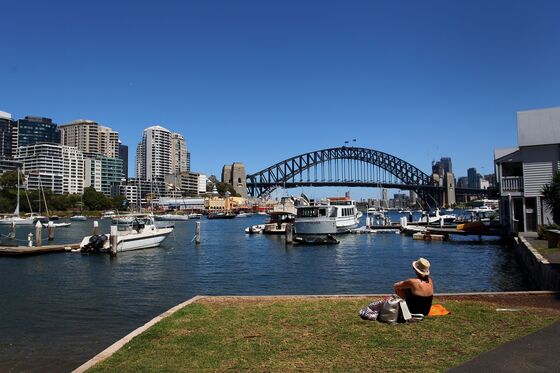 Under the proposal, the city will spend A$377 million ($292 million) on greening over the next decade, including the planting of at least 700 street trees a year. Increasing the volume of canopy cover can curb the amount of heat absorbed by land, and reduce ground-level temperatures by as much as 10 degrees Celsius, according to the statement.