For J.C. Penney's Incoming Chief, Christmas Is Coming Too Soon
(Bloomberg) -- The all-important holiday season is fast approaching, and there's very little J.C. Penney Co.'s incoming chief executive officer can do about it.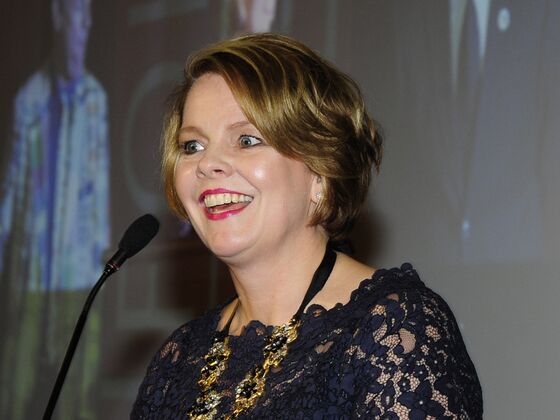 The struggling department-store chain named its new CEO, retail veteran Jill Soltau, with less than three months of 2018 holiday shopping to go. J.C. Penney's orders for the critical period were placed months ago, giving her little room to enact immediate changes this year.
"This new CEO has a good background, but I don't think she will make much of an impact in time for the 2018 holiday season,'' said Ivan Feinseth, chief investment officer at Tigress Financial Partners, which conducts research on the consumer products sector. It will take Soltau "a couple months just to formulate a plan,'' he said.
Soltau, who assumes the role on Oct. 15, has a steep road ahead to breathe new life into a company that has been without a CEO since May. Her predecessor, Marvin Ellison, tried to revive the chain by improving the online experience, adding big-ticket items and signing brand partnerships with celebrities. In the end, none of them made much difference and the company had to cut prices to reduce inventory. In August, after another disappointing earnings report, one analyst called the company's shares "worthless.''
To turn the ship around, Soltau -- who previously ran retailer Joann Stores -- will have to make some big changes: the stores need upgrading, merchandise needs refreshing and everything about the shopping experience needs to be improved, Feinseth said. Two and a half months is not enough time.
"This is when retailers make their money and if they don't get market share and do business -- if they're not doing that in the holiday season -- then they're not doing it at all," he said.
Although Christmas and Hanukkah may still feel like a long time away to consumers, J.C. Penney placed its holiday orders months ago. In fact, in a Sept. 6 letter to the U.S. Trade Representative about tariffs, it said spring ordering was already well underway.
Retailers make purchasing decisions anywhere from six to 12 months in advance, the retailer's counsel wrote in the letter.
"Most holiday business strategies were conceived months prior to Jill's start date, however Jill will be actively involved in making sure that the company is ready to compete effectively during the upcoming holiday season," J.C. Penney said in an emailed statement.
There are some small places she could make a difference, said Neil Saunders, Managing Director of GlobalData Retail.
"Things like promotional activity, staffing levels, opening hours, those sorts of things can be changed, and there is some flexibility with the marketing budget," he said. "But most of the fundamentals are locked in place."
"Given they have been leader-less for a while, they're just trying to get through this holiday season and that would be a positive and respectable result for J.C. Penney," Saunders added.
Meanwhile, other retailers are expecting a knockout season with consumer confidence and employment on the rise. U.S. holiday retail sales will grow between 4.3 percent and 4.8 percent in November and December from a year earlier, the National Retail Federation said Wednesday.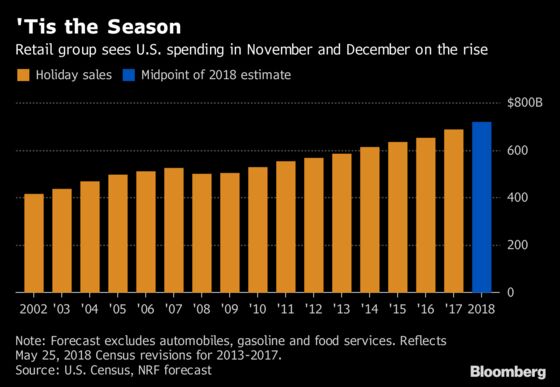 Once it gets through this holiday season, J.C. Penney should get some room to think bigger picture.
"Short of changing their name, they have to change everything else about what they do," said Feinseth at Tigress Financial Partners.