For Dunkin', Lunch Is the New Breakfast During Virus Quarantine
(Bloomberg) -- Dunkin' Brands Group Inc. has lost much of its breakfast crowd during the coronavirus pandemic, but it turns out lunch is seeing some "nice growth."
The shift is the result of large swaths of the U.S. population staying at home amid the Covid-19 lockdown. Overall, this has hurt Dunkin', with same-store sales tumbling 19% in the last three weeks of the most recent quarter. But workers who used to order breakfast during their morning commutes are increasingly hitting the chain up for lunch instead.
"I think about myself, where I'm not driving to the office 6 a.m. to 9 a.m., but by 11 a.m. I have to get out of the house," Chief Operating Officer Scott Murphy said in an interview.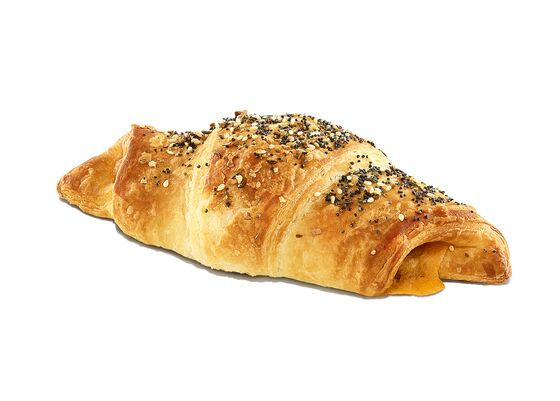 Dunkin' is introducing heartier items, including stuffed croissants, for the lunchtime crowd. The company is "making sure we have plenty of options," Murphy said. He expressed optimism that the habit could stick if working from home persists.
Covid-19 has shaken the restaurant industry to its core, causing sales to plummet as consumers practice social distancing. This has sparked significant operational changes as companies adapt. McDonald's Corp., for example, has cut all-day breakfast in the U.S., while Yum! Brands Inc. is letting Taco Bell locations halt their morning business.
Dunkin' is allowing franchisees to close early and operate for fewer hours with a reduced menu, Murphy said. In some cases, Dunkin' locations are only selling hot coffee, espresso and baked goods such as doughnuts, muffins and bagels.