Tokyo Olympics Chief Resigns for 'Inappropriate' Comments About Women
(Bloomberg) -- Former Japanese Prime Minister Yoshiro Mori resigned as the chief of the Tokyo 2020 Organizing Committee after he made sexist comments that added more troubles to the virus-delayed Olympics.
Mori, 83, announced he was stepping down at an emergency meeting of the group held Friday, after he called his remarks "inappropriate," and said he cannot be a hindrance to Olympics preparations.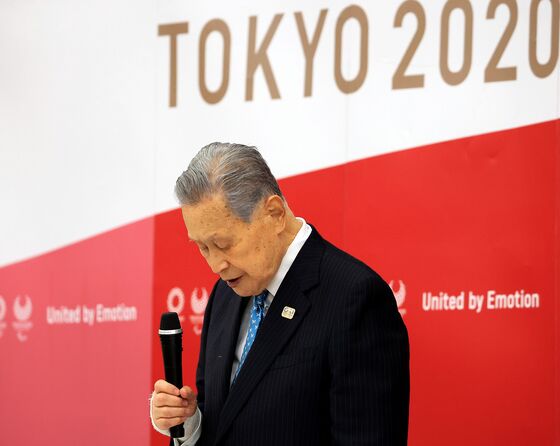 The gaffe-prone former premier touched off a global backlash, a rare rebuke from the International Olympic Committee and criticism from crucial sponsors such as Toyota Motor Corp. after making derogatory remarks this month about women, including saying they talk too much in meetings.
In another blow to the group, the replacement process appears to have been hit by problems. Japanese soccer hall-of-famer Saburo Kawabuchi, 84, who had been reported by local media as a top candidate to take over from Mori, 83, said he wouldn't take the job, Tokyo 2020 CEO Toshiro Muto told reporters.
This came after critics contended replacing one octogenarian man with another may not be enough to repair the damage for the games already facing weak public support amid worries they could set off a fresh coronavirus wave.
"It's essential to have a transparent process, so we will set up a panel to consider candidates," Muto said, adding that the panel would be roughly half male and half female and made up mostly of athletes. The recruitment panel will be headed by 85-year-old Fujio Mitarai, chairman and CEO of Canon Inc, he said.
Kawabuchi apologized in the meeting for annoyance caused by reports that he would be the successor, and said that he would not accept the post even if it were to be offered to him, Muto added. The organizing committee will also set up a gender equality team and seek to increase the number of women in senior roles, Muto said.
Current Olympics Minister Seiko Hashimoto, one of only two women in the cabinet, is a possible candidate to replace Mori, Kyodo News reported. Hashimoto participated in both the winter games in speed skating -- winning a bronze medal in 1992 -- and in summer Olympics in cycling.
Ahead of the resignation announcement, Tokyo Governor Yuriko Koike said she wouldn't attend a meeting with Mori and IOC chief Thomas Bach scheduled later this month. When asked about Mori in a press conference ahead of the Australian Open, top-ranked tennis star Naomi Osaka called his remarks ignorant.
Hundreds of volunteers quit in protest and the organizing committee received some 4,000 critical calls and emails, according to public broadcaster NHK.
"Whoever the Tokyo Organizing Committee selects to replace Mori will send a message about the group's stance on gender equality," said Jules Boykoff, a professor at Pacific University Oregon and author of a political history of the Olympics. "If they opt for another person from the powerful old-boys club, it will speak volumes."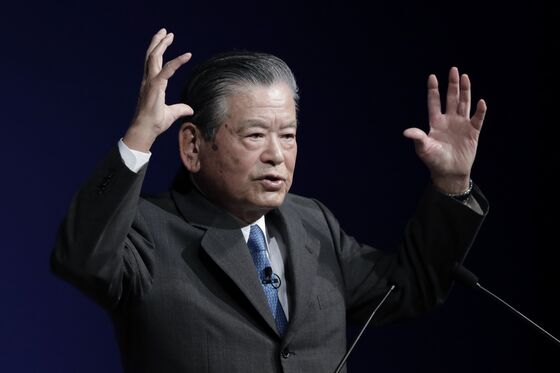 The blowback on Mori suggests a growing intolerance for outright sexism, said Kanae Doi, director at the Japan office of Human Rights Watch. "There needs to be a very drastic, structural change to achieve gender equality," she said.
The scandal is only the latest setback for the summer Olympics, which were postponed a year because of the Covid pandemic. Even as the Tokyo endures another virus-related state of emergency and according to one survey, only 16% of Japanese think the event should go ahead as planned, organizers remain stalwart.
Muto told reporters that there was no talk of having Mori stay on in an executive role after his resignation. At least one sponsor expressed irritation that the uproar had been sparked at such a difficult time.
"At a time when the hosting of the Olympics is facing many problems, it is truly regrettable that inappropriate remarks have led to the replacement of the leader," NEC Corp. said in an emailed statement. "We expect the new president to exercise leadership for the success of the Games."