Florida Deaths Hit Record as Covid-19 Sweeps the Sun Belt
(Bloomberg) -- Florida reported records in both Covid-19 deaths and new hospitalizations Thursday, grim numbers that reflect a new surge in infections sweeping the U.S. from the Southeast to California.
Florida had 120 deaths among residents, compared with 48 the previous day. Cumulatively, deaths among Florida residents climbed by 3.1% to 4,009, according to the report, which includes data through Wednesday. The seven-day average deaths was also at the highest on record.
The report is the clearest sign yet that the wave of new Covid-19 infections that started among younger residents has expanded and begun to have dire clinical consequences. The experience in Florida is similar to Texas, where many hospitals are beyond capacity, and offers a warning to other states that are earlier in the latest Covid-19 cycle.
While deaths typically lag infections by weeks, the report gave no indications that cases are abating. Governor Ron DeSantis has repeatedly ruled out a sweeping mask mandate or taking the state back into a lockdown to stem the virus, although local governments have acted on their own.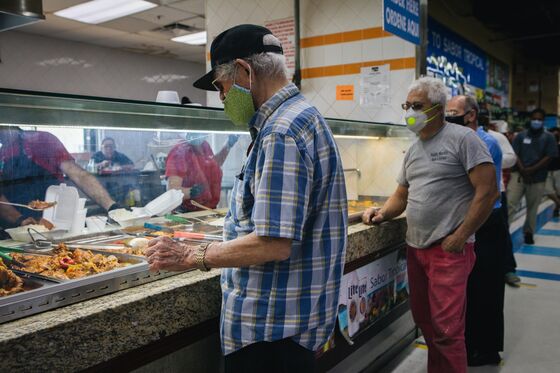 Anthony Fauci, the nation's top infectious-disease official, said in a Wall Street Journal podcast released Wednesday that some states must think about closing their economies once more to combat the virus.
"Any state that is having a serious problem, that state should seriously look at shutting down," said Fauci, who is director of the National Institute of Allergy and Infectious Diseases. He said some states "went too fast."
DeSantis's office and the Florida Department of Health didn't immediately respond to a request for comment on the death figures. DeSantis was to speak from Jacksonville at 2:30 p.m. Thursday.
DeSantis, a Republican and vocal supporter of President Donald Trump, said news organizations were sensationalist in March and April about the threat to Florida, which has one of America's largest 65-and-older communities. He started a phased reopening of the state on May 4.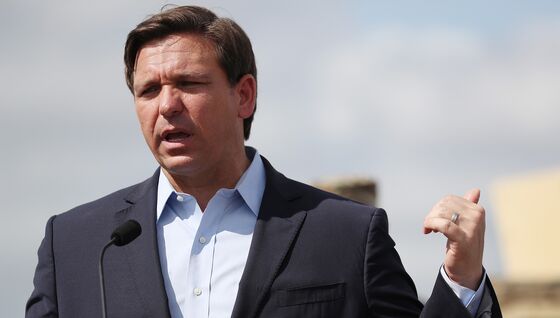 On Thursday, the state reported 232,718 Covid-19 cases, up 4% from a day earlier, compared with an average increase of 5% in the previous seven days. Arizona, another hot spot, reported the highest number of new cases in six days. The state posted 75 new Covid-19 deaths, bringing the statewide toll to 2,038.
In Florida, infections have been surging since early June. DeSantis has long floated the idea that perhaps the clinical consequences of the new cases would be muted, with hospitals having learned a great deal and many of the June infections occurring among younger -- and theoretically more resilient -- Floridians, sometimes with minimal symptoms.
For a story on Covid-19 reaching older Floridians, click here.
But infections have been rising among older Floridians in the past few weeks, too, signaling it wasn't possible to protect them from the surge.
Cumulative hospitalizations of Florida residents rose by 2.4%, or a record 409, to 17,167.