Flight Operator Who Helped Venezuelan Officials Gets 4 1/2 Years
(Bloomberg) -- A Florida flight operator will spend more than 4 1/2 years in federal prison after admitting he schemed to evade U.S. sanctions by helping two members of Venezuelan President Nicolas Maduro's inner circle travel.
Victor Mones Coro, 52, pleaded guilty in January to conspiring to violate the Foreign Narcotics Kingpin Designation Act. Prosecutors said his company, American Charter Services, provided flights to Venezuela's economy vice president, Tareck El Aissami, and his business partner, Samark Lopez, between February 2017 and March 2019. Mones Coro took the two men and associates to destinations around the world, including nations allied with the Maduro regime, such a Russia, according to the U.S.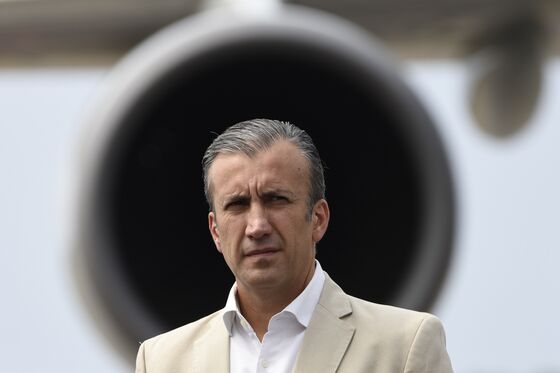 Mones Coro was sentenced to 55 months behind bars by U.S. District Judge Alvin Hellerstein on Wednesday. Probation officials had recommended Mones Coro spend 2 1/2 years in prison. He sought 2 1/3 -- essentially the time he'd already spent in custody -- saying he was just a "cog in the wheel," roughly equivalent to a limousine dispatcher or driver, mostly just offering flights for leisure travel.
Prosecutors said Mones Coro provided flights to support the 2018 re-election campaign of Maduro, who was indicted in the U.S., along with more than a dozen associates, last March as the Trump administration increased pressure on the embattled Venezuelan leader.
Donald Trump officially recognized opposition leader Juan Guaido as Venezuela's interim president in early 2019 following elections widely seen as fraudulent. U.S. President Joe Biden's administration has continued to back Guaido.
More than 5 million people have fled Venezuela in recent years, escaping economic collapse, power failures, food shortages and the left-wing government's hostility to dissent.
The case is U.S. v. Coro, 19-cr-144, U.S. District Court, Southern District of New York (Manhattan).