Fitch Warns of Credit Risks If Development Banks Pause Repayment
(Bloomberg) -- Fitch Ratings warned that multilateral development banks could see their credit ratings suffer if they let the poorest nations suspend sovereign debt payments, a move that governments from the world's biggest economies have urged them to explore.
A reprieve of more than six months would lead Fitch to classify a development bank's full exposure as impaired and undercut preferred creditor status, the agency said in a report Wednesday. It also would increase the banks' credit risk and hurt their cash flow and liquidity, Fitch said.
While not mentioned by name, the multilateral development banks, including the World Bank, European Investment Bank and Asian Development Bank, have billions of dollars in outstanding loans. The Institute of International Finance estimates that the world's poorest nations have some $140 billion in general government debt-service obligations due through the end of the year.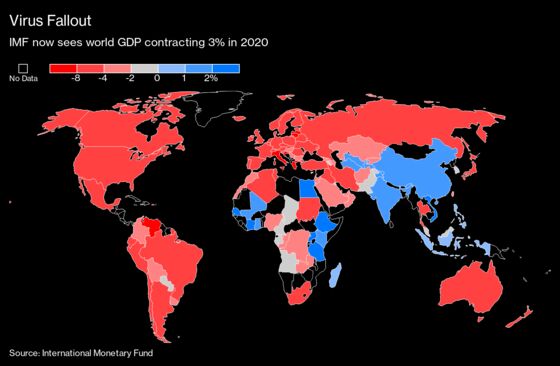 It's possible a debt suspension could be partially or fully offset by more contributions from a development bank's shareholder countries, Fitch said. If development banks do grant a suspension, some of the most vulnerable ones would be those making loans to sub-Saharan Africa, Fitch said.
World Bank President David Malpass and International Monetary Fund Managing Director Kristalina Georgieva met virtually with the heads of the banks during their spring meetings last week. Malpass said afterward that the lenders had raised concerns.
The Group of 20 leading economies last week agreed to provide temporary debt relief to the world's poorest countries and called on the multilateral development banks to do the same, while warning that they should maintain their current ratings and low cost of funding.