Fish for Bankers? U.K. May Have to Open Waters for Finance Deal
(Bloomberg) -- Irish Prime Minister Leo Varadkar suggested that the U.K. may need to open up its fishing waters after Brexit to win continued access to European Union financial markets.
Speaking in parliament in Dublin on Wednesday, he said the British will want access EU financial services and aviation markets, while countries like France and Ireland want to continue to fish the U.K.'s waters.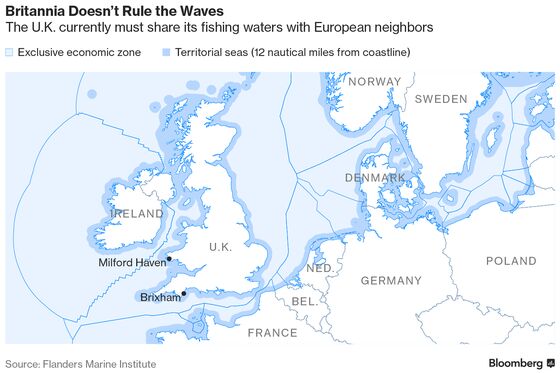 "All these things are interlinked, " he said. "But while U.K. may have a strong hand when it comes to fisheries, we have a strong hand when it comes to services and other things."
The fish-for-banks example underlines the scale of the horse trading that will likely take place when the U.K. starts to negotiate its future trading relationship with the EU, after it leaves the bloc next year.