First Black Woman Confirmed to New Jersey's Supreme Court
(Bloomberg) -- Fabiana Pierre-Louis, the daughter of Haitian immigrants and a former federal prosecutor, was confirmed by the New Jersey Senate as the first Black woman to serve on the state's highest court.
Pierre-Louis is a partner in the Cherry Hill office of Montgomery, McCracken, Walker & Rhoads, specializing in white-collar crime and government investigations, according to the firm's website. A graduate of Rutgers University Law School, she practiced for nine years in the U.S. Attorney's Office for New Jersey, serving as an assistant U.S. attorney in Newark and later as attorney-in-charge for Trenton and then Camden.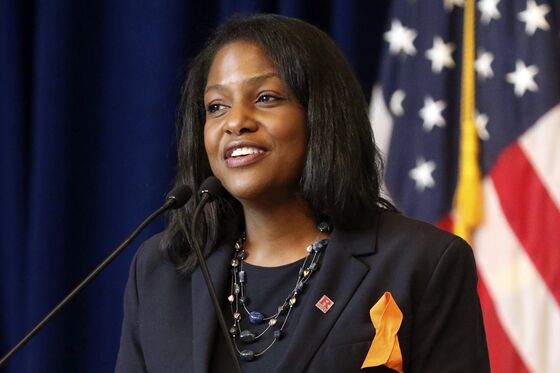 The Senate confirmed Pierre-Louis, nominated by Democratic Governor Phil Murphy, 39-0.
She will replace Justice Walter Timpone, an appointee of former Republican Governor Chris Christie, who will leave the seven-member bench when he reaches the mandatory retirement age of 70 this year. When she takes the bench at 40 years old, Pierre-Louis will be the youngest justice among the seven and the third woman.
Upon her nomination in June, Pierre-Louis said she was a first-generation American whose second language was English and her Supreme Court path wasn't "the traditional trajectory."
"I am honored to have put her name forward, and to see someone with a different set of life experiences and perspectives on our Supreme Court, a judicial body where New Jerseyans from all walks of life turn for justice," Murphy said in a statement.