Fed's Mester Says U.S. Must Do More to Promote Economic Equality
(Bloomberg) -- The U.S. economy can't reach its potential unless the country addresses gaps in economic opportunity, said Federal Reserve Bank of Cleveland President Loretta Mester.
"Unfortunately, today, the U.S. economy does not offer the same opportunities to all," Mester said in a speech Monday at an online event hosted by the African American Chamber of Commerce of Western Pennsylvania. The adverse impacts of the coronavirus pandemic is disproportionately affecting vulnerable communities including low-income, and Black and Hispanic workers, Mester said.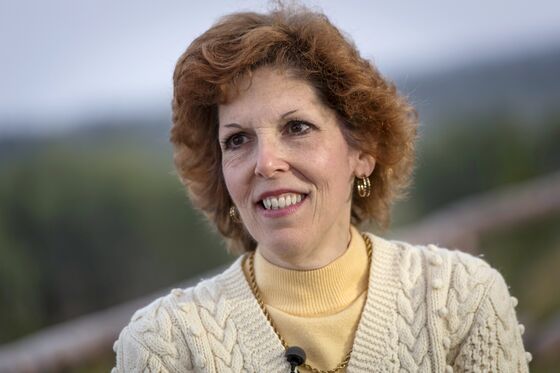 "Unless actions are taken to promote an inclusive economy -- one in which people have the chance to move themselves and their families out of poverty, one in which systemic racism does not limit opportunities and one in which all people can fully participate -- the U.S. economy will not be able to live up to its full potential and the country will suffer," she said.
Mester said the U.S. can make progress by prioritizing investment at the neighborhood level while increasing access for poorer areas to broad-band Internet services, high-quality education and financial services.
Responding to questions after her speech, Mester said a patchy economic recovery from the impact of the coronavirus pandemic is likely to continue "for some time," with some sectors doing well while others, like retail and commercial real estate, continuing to suffer.
Mester also appealed again for help from Congress, but conceded the probability of another aid package was fading even as some businesses struggle to survive.
"We really need some more fiscal support," Mester said. "A lot more may close if we don't have support from the fiscal authorities, and that's getting less likely."
During a conference call with reporters, Mester forecast that unemployment in the U.S. would end 2020 at 7% to 8% and inflation would be slightly above 1%.
Asked whether the Fed may soon provide more guidance on bond purchasing, Mester said policy is currently "well-calibrated."
"It's too soon at this point to predict whether accommodation in the form of more asset purchases is needed," Mester said.