Fed's Clarida Dismisses Weak Retail Sales, Says Outlook Solid
(Bloomberg) -- Federal Reserve Vice Chairman Richard Clarida brushed aside news of weaker-than-expected retail sales in November and said the U.S. economy looks headed for a solid 2020 based on a strong labor market and a robust consumer.
"The U.S. consumer's never been in better shape in my professional career," Clarida said Friday in an interview with Fox Business Network, repeating an assertion he's made in recent months.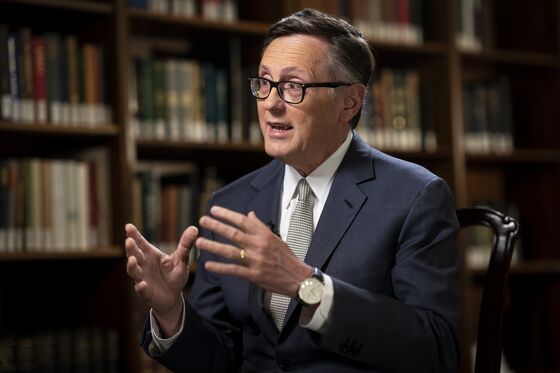 Earlier on Friday the Commerce Department reported U.S. retail sales rose 0.2% in November from the prior month, missing the median forecast of 0.5% in a Bloomberg survey and suggesting consumer spending will slow in the fourth quarter.
Fed officials voted to leave interest rates unchanged Wednesday at the conclusion of their final policy meeting of 2019 -- following quarter-point cuts at each of their last three meetings -- and signaled they would probably be on hold through the end of 2020. Fed Chairman Jerome Powell told reporters afterward that "in order to move rates up, I would want to see inflation that's persistent and that's significant."
"The economy's in a good place," Clarida said. "We have the strongest labor market in 50 years. We have low and stable inflation. We have solid growth, and our baseline outlook for the economy is more of the same in 2020."
Clarida said it's too early to judge the impact on the economy of the Trump administration's so-called phase-one trade deal with China, but added, "any reduction in uncertainty is a good thing."
Also speaking on Friday, New York Fed President John Williams said the central bank's interest-rate reductions this year have positioned the U.S. economy for solid growth in 2020.
"The housing market is actually picking up in the U.S. from where it was a year ago. Consumer spending is very strong," Williams said Friday during a talk in New York. "With the adjustments we've already made, lowering interest rates, we've got the economy on a very strong footing, sustainable footing, for good growth next year."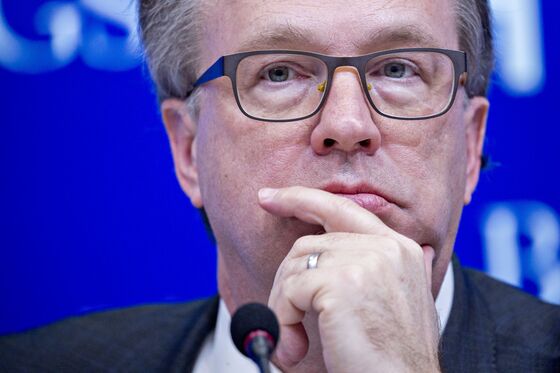 Some of the risks that led U.S. central bankers to lower borrowing costs in the first place now seem closer to being resolved, Williams said. Earlier Friday, the U.S. and China announced an agreement on trade negotiations that will roll back some tariffs. And in the U.K., a decisive win for conservatives in a general election Thursday reduced uncertainties about the country's coming exit from the European Union.
Inflation, however, remains muted, despite the ongoing strength of job creation. While the unemployment rate ticked down to 3.5% last month, the inflation gauge Fed policy makers watch stood at 1.3% in October. It has been mostly below the central bank's 2% target since that goal was announced in 2012.
The New York Fed chief referred to the low unemployment rate as "a sustainable place for us to be," adding that he expected the economy to grow about 2% in 2020, and inflation to head back up to near the 2% goal over the next year or so.