Fed's James Bullard Says Rates Cuts Possible If Virus Becomes Pandemic
(Bloomberg) -- Federal Reserve Bank of St. Louis President James Bullard said he would back interest-rate reductions if the coronavirus develops into a global pandemic, but made clear he viewed that judgment to be premature.
"Further policy rate cuts are a possibility if a global pandemic actually develops with health effects approaching the scale of ordinary influenza, but this is not the baseline case at this time," Bullard, who doesn't vote on monetary policy this year, said Friday in Fort Smith, Arkansas.
His remarks go a bit further than other recent Fed commentary, opening the door for action if needed even though policy makers are signaling they have not yet reached that point. Fed No. 2 Richard Clarida said Tuesday that "it is still too soon to even speculate" about the scale or persistence of the impact from the virus on the U.S. economy. Chicago Fed chief Charles Evans echoed that sentiment on Thursday.
Bullard, one of the U.S. central bank's most dovish officials, also played down the need for an emergency Fed gathering to authorize an inter-meeting rate cut.
"The Fed has in the past sometimes met out of sequence," he told reporters after the speech. "I don't have a sense of whether that's the right thing to do here because you have a very fluid situation that could turn around very quickly."
Bullard spoke against the background of dramatic market turmoil, with the S&P 500 plunging again on Friday as markets opened in New York and Treasury yields sinking to fresh record lows.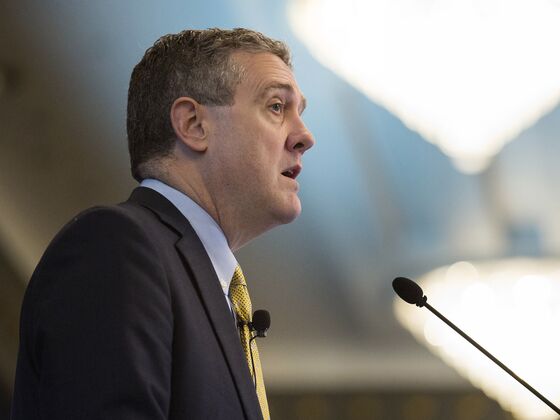 Traders bet the Fed may be forced into an emergency move if the coronavirus gets much worse. Interest-rate futures markets are pricing a 25-basis-point cut at the Fed's March 17-18 meeting, with another one expected in June.
Asked if he thought the Fed should follow the market's rate-cut pricing, he said no.
"I wouldn't want to prejudge the March meeting," he told reporters. "We are going to want to monitor events right up until the meeting."
Bullard has sometimes been a front-runner in signaling a monetary policy shift, but he wasn't ready on Friday to declare it as a necessity. The Federal Open Market Committee cut rates three times last year, which puts the Fed in a good position to insure against adverse shocks, he said.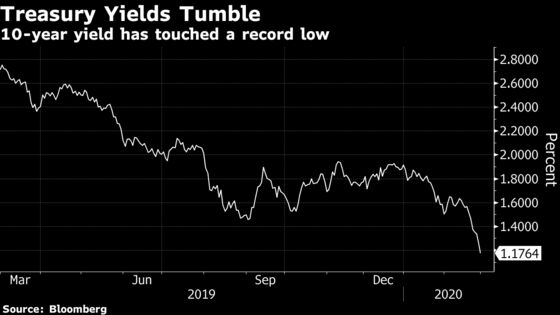 "Longer-term U.S. interest rates have been driven lower by a global flight to safety, likely benefiting the U.S. economy," he added.
Bullard said China's growth will be hurt in the first quarter and while cases are growing at a slower rate there, new cases of the virus continue to rise elsewhere. U.S. companies will be affected that operate in China or produce supplies in the nation, he said.
"Temporary disruptions to global supply chains are likely to have ripple effects across the global economy," he said.
While the risk remains small as of today, investors and policy makers are wise to worry about the possibility of a global pandemic, Bullard said.
"This is not what has happened with many other viral outbreaks, but each situation is somewhat different," he said.