Feared Riot Cops to Keep a Lower Profile Under New Bogota Mayor
(Bloomberg) -- Colombia's feared anti-riot police will only appear on the streets of Bogota when there's a real need for them, the capital's new mayor Claudia Lopez said.
Anti-riot police "don't need to go out just because because citizens are marching," Lopez told reporters. "They are the last resort, not the first one."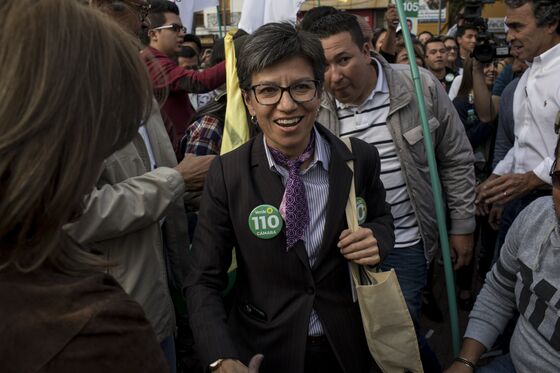 Heavy-handed police tactics toward protesters in November resulted in the death of an 18-year-old student, and fanned rage at anti-government demonstrations.
After a lull due to the Christmas holidays, the next protests against the government of President Ivan Duque are planned for Jan. 21. Lopez took office at the start of the month.
Colombia became the latest Andean nation to see mass unrest, as hundreds of thousands protested over education and labor policies, as well as unsolved murders of social leaders, among other issues. Ecuador, Chile and Bolivia have also experienced mass unrest in recent months.