FBI Reportedly Investigating SEB, Swedbank, Danske Bank; Shares Tank
(Bloomberg) -- Shares in SEB AB, Swedbank AB and Danske Bank A/S plunged on Tuesday after one of Sweden's biggest newspapers said the Federal Bureau of Investigation was probing allegations of money laundering and fraud.
Swedbank fell as much as 9.6%, SEB lost 7.6% and Danske dropped 4.2%, driving the three to the bottom of the Bloomberg index of European financial stocks.
The selloff followed a report in the Dagens Industri newspaper, which alleged that the banks are being investigated by three federal authorities in the U.S., namely the Justice Department, the FBI and a federal prosecutor's office in New York. The newspaper didn't say where it got the information.
Swedbank, SEB and Danske said the report contained no new information, amid ongoing investigations into allegations of money laundering. Danske, Denmark's biggest bank, admitted more than two years ago that its Estonian unit was at the heart of one of Europe's biggest dirty money scandals.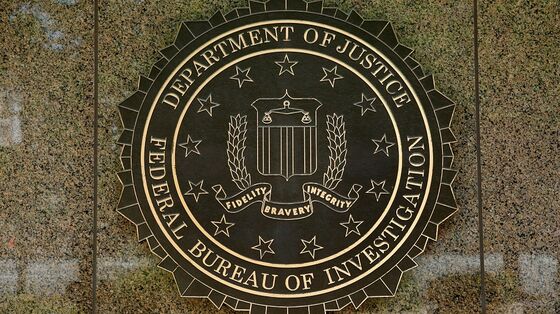 Frida Bratt, a savings economist at broker Nordnet, said that while the allegations against the banks are well known to most investors, the sudden selloff shows how vulnerable their shares are to bad news.
"This reflects the fear that the worst is not yet over in the money laundering issue," she said.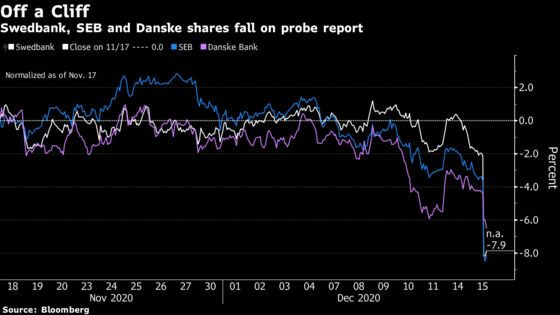 Nicklas Andersson, a savings economist at another broker in Stockholm, Avanza, said, "Investors play it safe and reduce risk when information like this appears, before they know how to interpret that information."
Unni Jerndal, a spokeswoman for Swedbank, said the information contained in the Dagens Industri report is "old news." The lender is in ongoing talks with U.S. authorities in connection with existing probes into allegations of money laundering, she said by phone. For legal reasons the bank can't identify which authorities.

Frank Hojem, a spokesman for SEB, also called the information "old" and said the bank has been in touch with U.S. authorities, but that it's unaware of "any accusations" against it.

Stefan Singh Kailay, a spokesman for Danske, said "it is known that we are being investigated by authorities in Denmark, the U.S., Estonia and France, and we continue to be in close dialogue with them all." He said Danske is "unable to estimate any potential outcome of these dialogues," which he said includes the "timing."
"The FBI's involvement doesn't strike me as a surprise," said Elliott Stein, a senior litigation analyst for Bloomberg Intelligence in New York. "We've known for some time that the U.S. Justice Department was investigating potential money laundering violations in at least some Nordic banks. DOJ's investigative work is often done by the FBI in conjunction with prosecutors."
Danske has previously said it's being investigated in the U.S. and Europe after admitting that a large part of about 200 billion euros ($243 billion) in non-resident flows through an Estonian unit were suspicious.
Swedbank has also said it's being probed in the U.S., after its Baltic unit was allegedly used for transferring suspicious transactions. It was fined in Sweden earlier this year for its anti-money laundering breaches.
SEB has also been targeted in an investigation by Sweden's regulator regarding allegations against the bank that it handled suspicious transactions via its Baltic operations. The lender has previously said it had been contacted by U.S. authorities, without elaborating.
According to Dagens Industri, the Swedish Ministry of Justice received a formal request for legal aid from the U.S. Department of Justice this summer due to the money laundering investigation in that country.