How the Secretive Family Behind Chanel Is Reshaping a Big Investment Bet
(Bloomberg) -- Mousse Partners, the family office for one of the world's largest fortunes, is reshaping one of its biggest bets.
The investment firm for the family behind luxury brand Chanel has sold most of its stake in Ulta Beauty Inc., an investment held for at least 14 years that's returned more than 1,700%.
Since late March, the firm that manages the wealth of Alain and Gerard Wertheimer sold shares in the cosmetics retailer worth about $480 million, according to data compiled by Bloomberg from regulatory filings. The New York-based family office meanwhile this month increased its stake in rival Beautycounter and was part of a funding round for fast casual restaurant chain Cava.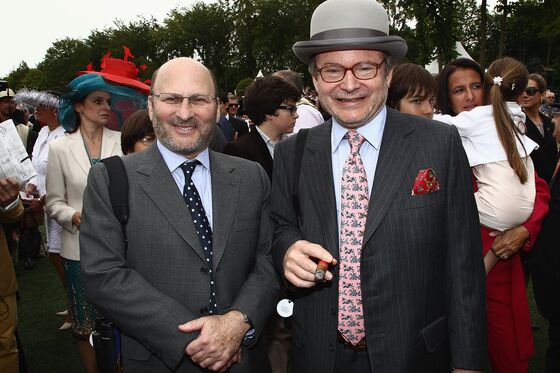 Mousse Partners is one of the world's largest and most discrete family offices. It has been run for more than two decades by Charles Heilbronn, half-brother of Alain and Gerard, who are credited with owning equal shares of the London-based luxury empire built on No. 5 perfume, the little black dress and the genius of designer Karl Lagerfeld.
The share sales are a rare glimpse into an investment firm that manages part of an almost $90 billion fortune. Mousse invests in private equity, real estate and credit, often in the form of venture capital. Since the start of 2020, it has backed communication platform MessageBird, catering company Butler Hospitality and fitness firm Tonal. It also bought a stake in Nature's Fynd, a food startup producing a protein developed from a volcanic microbe found in Yellowstone National Park.
The latest Beautycounter investment was made as Carlyle Group Inc. took a majority stake in the skin-care and cosmetics brand. It valued the company, which sells primarily through the Internet rather than physical locations, at $1 billion.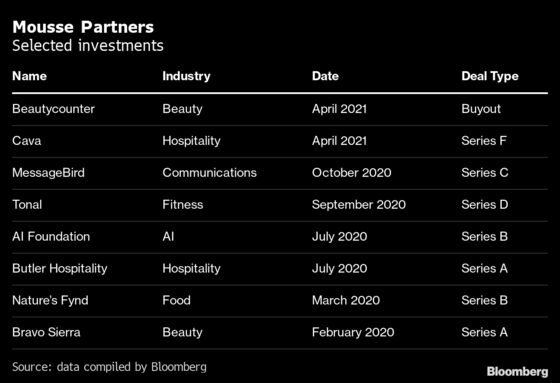 Mousse still controls a stake in Ulta Beauty worth about $150 million. It cut the holding as the shares traded near a record. The Bolingbrook, Illinois-based company's stock has surged more than 150% since mid-March of 2020.
A spokeswoman for Ulta Beauty declined to comment, while Heilbronn didn't respond to a request for comment through LinkedIn.
Mousse employs more than three dozen people in Manhattan, Hong Kong and Beijing. The firm's recent hires include former investment banking analysts from JPMorgan Chase & Co. and Lazard. Suzi Kwon Cohen joined as chief investment officer in 2016 after leading North America private equity for Singapore's sovereign wealth fund.
Heilbronn has helped run things since the start, placing winning bets on other skin-care and cosmetics companies such as Coty Inc., while also taking stakes in hospitality, furniture and pharmaceutical companies.
The family office doesn't disclose how much money is at its disposal, but Chanel distributed more than $2 billion in dividends in the past five years, according to the Bloomberg Billionaires Index.
Heilbronn has been an Ulta Beauty director for more than two decades, with the family investing in the beauty retailer ahead of its 2007 initial public offering.