Facebook's Oculus to Ship New Virtual-Reality Headsets May 21
(Bloomberg) -- Facebook Inc.'s Oculus virtual-reality division will start shipping its new Quest and Rift S headsets on May 21.
The Quest is Facebook's second attempt at a standalone headset, while the Rift S is an updated version of Oculus's classic headset that attaches to a high-end gaming PC. Both devices cost $399. The Rift S has improved straps and better visuals than its predecessor, while the Quest features far better performance than the Oculus Go, Facebook's first completely wireless VR goggles. The company announced the launch date in a blog post Tuesday that coincided with F8, its annual conference for developers, in San Jose, California.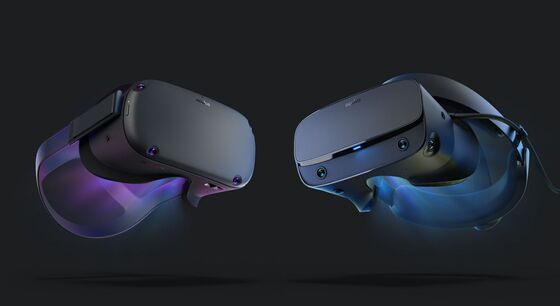 Virtual-reality headsets immerse users in digital environments, games and movies. Their creators' ultimate goal is to build a completely wireless device that rivals those that must be tethered to expensive computers. In a test, the Oculus Quest was fast to set up, had a clean virtual-reality interface, and was comfortable to wear. It synchronizes with a mobile app, like previous Oculus headsets, to load games and set preferences.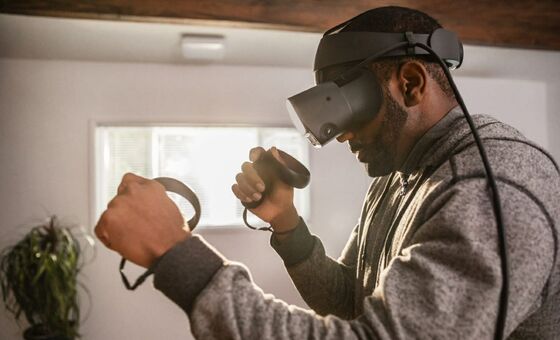 The Quest adds Oculus's Guardian feature, which sets up virtual boundaries to prevent a person from bumping into real world objects while wearing the headset. It also includes the same controllers as the Rift S, and integrated camera sensors so the device can better sense the external environment.
The Rift S will be able to play more than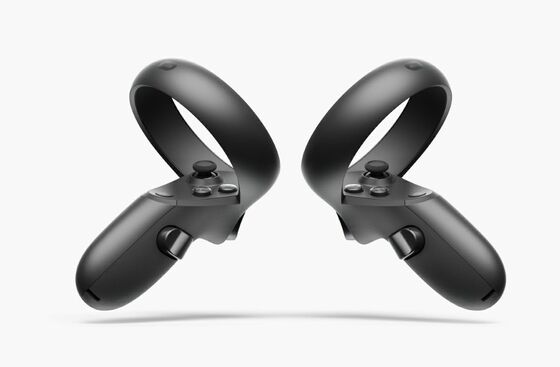 1,000 games already available for the earlier Rift, while the Quest headset will be compatible with about 50 apps and games at launch.
The market for VR and augmented-reality headsets is forecast to grow 54 percent this year to 8.9 million units, according to market researcher IDC. Sales of standalone headsets, like the Quest, will account for 59 percent of the total market for VR devices by 2023, IDC said.