Democratic Senators Scrutinize Claims About Facebook Kids' Games
(Bloomberg) -- Two Democratic senators are demanding answers from Facebook Inc. Chief Executive Officer Mark Zuckerberg over reports that the social media giant allowed kids to make purchases costing thousands of dollars on the platform's games.
Senators Ed Markey of Massachusetts and Richard Blumenthal of Connecticut told Zuckerberg in a letter dated Tuesday that internal documents detailed by the Center for Investigative Reporting "are alarming and raise serious concerns about whether your company and its employees knowingly harmed families."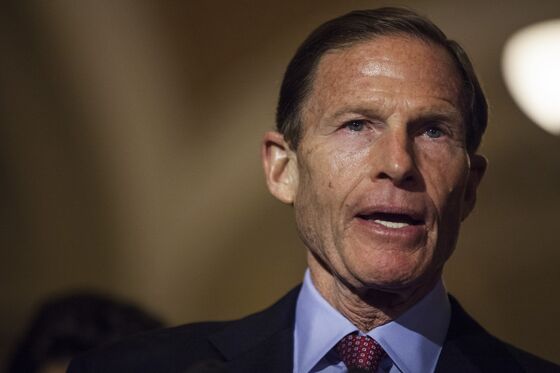 The Jan. 24 report, which was based on documents that a court unsealed at the nonprofit investigative journalism outlet's request, said that some children spent thousands of dollars of their parents' money without parental knowledge or permission. Facebook internally called the practice "friendly fraud," according to documents obtained by the news organization. As Facebook pursued revenue, it declined to implement a fix that would have curbed the practice and often refused to return the money, the report said.
The company said in response that it updated its terms in 2016 and provided "dedicated resources for refund requests related to" minors' purchases on the platform.
The high rates of unwitting spending, which often occurred because credit card information had been stored during earlier purchases, also raises "serious questions about whether your company has engaged in deceptive business practices and whether all of those affected have been made whole," the senators wrote to Zuckerberg.
Markey and Blumenthal asked the CEO to say by Feb. 19 if the U.S. Federal Trade Commission had asked about the issue, whether the company would "commit to promptly refunding its users in full for money that was spent by children" and if he was aware of any other policies that might have led to similar spending. They also asked if Zuckerberg would "commit to requiring all youth directed content and services on your platform to be free of charge and without advertisements."
The lawmakers said that the request for refunds of more than 9 percent for kids' game purchases exceeds what the FTC, which policies deceptive business practices, has called a "red flag." The agency is already investigating whether Facebook violated the terms of a 2011 settlement that required the company take steps to protect users' personal information. The agency is investigating the disclosure that political consulting firm Cambridge Analytica gained access to information on about 70 million Facebook users and it is expected to issue a record fine in the case in coming months.
The revelations that Cambridge Analytica, a political consultancy with ties to Donald Trump's 2016 presidential campaign, had obtained data on millions of the site's users without their consent has caused a spike in user and lawmaker anger and could lead to privacy legislation this Congress.
Also in light of the report, a coalition of consumer groups led by the Campaign for a Commercial-Free Childhood sent a Tuesday letter to Zuckerberg reiterating an earlier call to shut down Facebook Messenger Kids.
"These practices, which include viewing children as easy marks to be mined for profit, make it clear that Facebook is unfit to create platforms or products for kids," the letter says. It also suggested that the company "is willing to cause actual harm to children and families in its quest for profit."
A Facebook spokesman said in a statement responding to letter from the consumer groups that the kids' service "does not have advertisements or in-app purchase options" and the report on kids games is "completely unrelated" to the service.