F. Lee Bailey, Defender of the Famous and Notorious, Dies at 87
(Bloomberg) -- F. Lee Bailey, the U.S. defense attorney who spent almost five decades seeking acquittals for high-profile clients such as O.J. Simpson and Patty Hearst before disbarment ended his career, has died. He was 87.
He died Thursday at a hospice center in the Atlanta area, according to the Washington Post, citing his son Bendrix Bailey. No cause was given.
One of America's most recognized trial lawyers, Bailey pioneered the use of polygraph tests and forensic technology to defend clients whose grievous crimes made headlines. In 1966, he won a U.S. Supreme Court case overturning the murder conviction of Sam Sheppard, a Cleveland physician who had served 10 years in prison for bludgeoning his pregnant wife to death. In 1971, Bailey secured the acquittal of Captain Ernest Medina in a court-martial case over his role in failing to prevent some of the murders in the My Lai massacre of hundreds of civilians by U.S. troops during the Vietnam War, an incident that galvanized opposition to the conflict.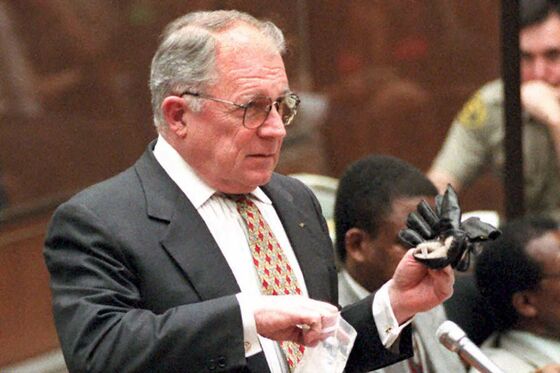 "Many of Bailey's innovations -- most notably the use of cutting-edge scientific evidence and the use of the mass media in the hopes of 'educating' the general public to develop a sympathetic jury pool for his clients -- have become so ingrained in the public's perception of lawyers that few realize that he was the first lawyer to use such tactics," Bruce Murphy and Scott Featherman wrote in "Great American Lawyers: An Encyclopedia," published in 2001.
In 1993, a National Law Journal public-opinion poll ranked Bailey as the most admired lawyer in America. He managed to raise his profile even when he lost in court by appearing on TV-talk shows hosted by Johnny Carson and Merv Griffin. In 1967, he defended Albert DeSalvo, the alleged so-called Boston Strangler in an unsolved case involving the murders of 13 women. Untried for those crimes, DeSalvo received a life sentence for a series of rapes.
In 1976, Bailey also failed to prevent newspaper heiress Patricia Hearst from being convicted of bank robbery after she was kidnapped by a revolutionary group that she later joined. Bailey argued that Hearst had been brainwashed by her captors, the Symbionese Liberation Army. Hearst, who complained that Bailey had provided her with poor representation, served almost two years in prison before President Jimmy Carter commuted her seven-year sentence. She was pardoned by President Bill Clinton in 2001.
In the 1990s, after a decade in which he made little news, Bailey returned to prominence when he became involved in what was called "The Trial of the Century." A member of Orenthal James Simpson's Dream Team of lawyers, Bailey joined Johnnie Cochran Jr., Robert Kardashian, Robert Shapiro and others in winning a 1995 not-guilty verdict for the former football star and media celebrity, who was charged with killing his ex-wife, Nicole Brown Simpson, and her friend Ronald Goldman.
Bailey's cross-examination of Mark Fuhrman became a key courtroom moment for showing the mostly Black jury that the White Los Angeles detective had used a racial epithet.
"Are you therefore saying that you have not used that word in the past 10 years, Detective Fuhrman?" Bailey asked during the trial. Following Fuhrman's denial, Bailey produced videotape of Fuhrman using the slur on numerous occasions in recent times. Later charged with lying under oath during the trial, Fuhrman pleaded no contest to perjury.
Bailey contended that Fuhrman had planted the now-famous bloody glove at the crime scene to further his own career at the defendant's expense. The prosecution's case was undermined when Simpson failed to fit the incriminating glove on his hand, leading to an acquittal that divided Black and White Americans.
"Never in my experience has a summarily acquitted defendant been the subject of such anger and derision," Bailey wrote in "The Simpson Verdict," a 20,000-word document that he posted online in 2010.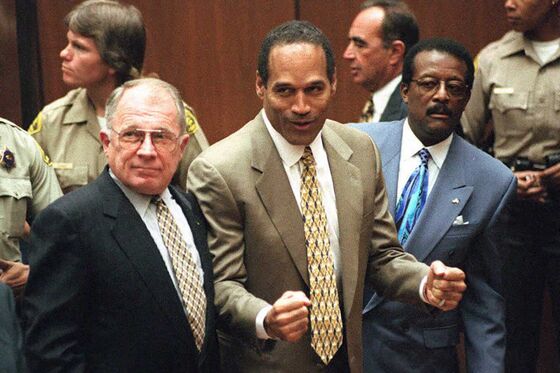 Simpson, whose acting credits included the "Naked Gun" movies, was found guilty of armed robbery and kidnapping in 2008 for his role in a separate crime committed the previous year. He was sentenced to nine to 33 years in a Nevada prison. He wound up serving nine years of the term.
Soon after the victory in the Simpson case, Bailey had his own legal troubles. In 1996, Bailey served six weeks of a six-month sentence in a Federal Detention Center on a contempt-of-court charge. He had failed to turn over $700,000 in cash and 600,000 shares of a Canadian pharmaceutical company, assets the government said were obtained illegally by drug dealer Claude Duboc, whom Bailey had represented in 1994. Bailey had been holding on to the cash and stock while trying to arrange a plea bargain deal for his client.
The fallout was severe. Bailey was banned from practicing law in Florida in 2001. The state of Massachusetts disbarred him in 2003. After moving to Maine in 2010 and passing the state's bar exam two years later, he was refused a law license there in April 2014, the ABA Journal reported. He filed for personal bankruptcy in June 2016, saying that he was more than $5 million in debt as a result of his 22-year losing battle with the government over the proceeds related to the Duboc case.
Francis Lee Bailey Jr. was born on June 10, 1933, in Waltham, Massachusetts. The son of an advertising salesman, he was raised by his mother, Grace Mitchell, after his parents divorced.
He attended Cardigan Mountain School in Canaan, New Hampshire, and Kimball Union Academy in Meriden, New Hampshire.
In 1950, he entered Harvard College where he studied English before dropping out two years later. Bailey then had naval flight training in Pensacola, Florida, before becoming a jet fighter pilot and legal officer in Cherry Point, North Carolina. He was commissioned as a second lieutenant in the Marine Corps.
Working as a private investigator in Massachusetts after his military discharge, Bailey received a law degree from Boston University in 1960. He soon won his first major case by gaining an acquittal for George Edgerly, who was accused of dismembering his wife.
Bailey wrote several books, including "The Defense Never Rests" in 1971, with Harvey Aronson; "When the Husband Is the Suspect" in 2008, with Jean Rabe; and "How to Protect Yourself Against Cops in California and Other Strange Places" in 1982.
He divorced his first wife, Florence Gott, in 1961; subsequent marriages to Froma Portney, Lynda Hart and Patricia Shiers also ended in divorce.