Ex-Nato Chief Says Trump's Iran Policy Scares Him Most of All
(Bloomberg) -- In a world where North Korea has the bomb, Syria may be using chemical weapons on its own people and failed states across Africa and the Middle East have created a flood of refugees, the most frightening development of all is the U.S. decision to pull out of the Iran nuclear deal, according to a former head of NATO.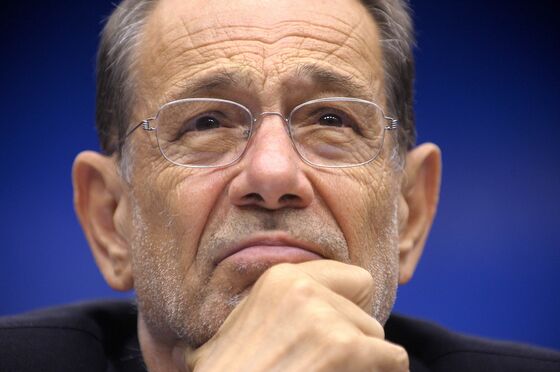 The latest demands that President Donald Trump has issued to Iran back the Tehran government into a corner and risk a conflict involving the Middle East's major powers, said Javier Solana, former secretary general of the North Atlantic Treaty Organization.
"Iran scares me," said Solana in an interview in Madrid this week. "It's very tough what the U.S. is asking for. Iran will never accept that. It's practically regime change."
U.S. Secretary of State Mike Pompeo on Monday set out a 12-point list of conditions that essentially demand Iran's total submission, further complicating European efforts to rescue the 2015 deal Trump walked away from this month.
The U.S. is demanding Iran halt all uranium enrichment, stop its ballistic-missile program and grant full access to nuclear inspectors across the entire country. Iran, a majority-Shiite country, must also stop funding rebels in Yemen and withdraw its forces from Syria. Funding of Hezbollah and Hamas must end, Pompeo said.
"Nowadays we should already know that a change of regime doesn't work," said Solana, who is chairman of the Center for Global Economy and Geopolitics at ESADE in Madrid. He said the U.S. decision was "regrettable."
Solana started negotiations with Iranian President Hassan Rouhani in 2003 when he was the European Union's foreign policy chief and Rouhani was chief nuclear negotiator under reformist President Mohammad Khatami. The process stalled when hardliner Mahmoud Ahmadinejad came to power in 2005 and was resuscitated when Rouhani himself became president in 2013.
There is ample scope for the situation in the Middle East to deteriorate further, Solana said, after Shiite cleric Moqtada al-Sadr, a former militia commander who has led attacks on American forces, emerged as winner in Iraq's elections earlier this month.
"If there's a conflict with Iran, what happens to Iraq?" Solana said. "Because Iran is effectively in control there."