Ex-Goldman Banker Asks to Be Spared Prison for Insider Trading
(Bloomberg) -- A former Goldman Sachs Group Inc. banker asked a federal judge not to send him to prison for insider trading, citing "draconian" sentencing guidelines as well as the risk he would face as a chronic asthma patient from exposure to the coronavirus.
Bryan Cohen's request comes on the heels of a judge's decision Tuesday to grant the banker's wish for a quick sentencing hearing to be held by videoconference. U.S. District Judge William Pauley set the date for June 4, after Cohen said waiting to be sentenced has been "agonizing."
On Wednesday, Cohen asked to be sentenced to time served, probation, and 2,000 hours of community service in Southern France. He pleaded guilty in January to tipping off a trader that Buffalo Wild Wings Inc. had been approached by another company for a takeover.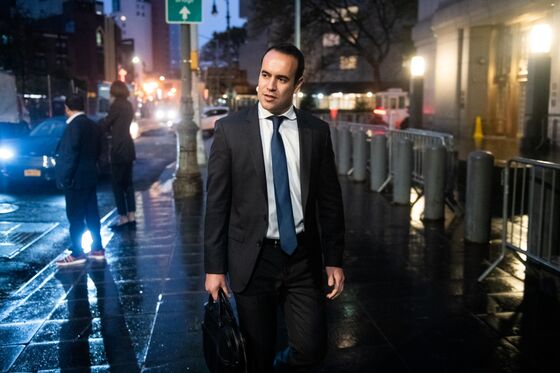 The former Goldman Sachs vice president faces 30 to 37 months in prison under the sentencing guidelines, which judges can use to determine the appropriate length, according to his sentencing memorandum filed in federal court in Manhattan.
"Although this court must look to the guidelines as a 'starting point,' Cohen said he hoped the judge would agree that the recommendations are "draconian."
Cohen, who is a French citizen, asked that if the judge doesn't want to sentence him to time served, that he be sentenced to home confinement in France.
The former banker also argued that as a non-citizen, he won't be allowed to serve time at a minimum-security prison camp, as other white-collar offenders without a criminal record, and would likely end up at one of the privately operated, for-profit facilities, which "have a history of failing to provide adequate medical care to the inmates."
In addition, as someone suffering from chronic asthma, Cohen said he would be at a heightened risk of suffering severe illness or death from Covid-19 if exposed to the coronavirus in prison.
The case is U.S. v Cohen, 19-cr-741, U.S. District Court, Southern District of New York.