Ex-Goldman Analyst Pleads Guilty to Trading Tips for NFL Tickets
(Bloomberg) -- A former Goldman Sachs Group Inc. analyst pleaded guilty to leaking nonpublic information about pending mergers to a National Football League linebacker in return for cash and tickets to Philadelphia Eagles games.
Damilare Sonoiki, who worked for Goldman until 2015 and was a writer on the television show "Black-ish" the following year, entered his plea at a hearing Wednesday in federal court in Philadelphia, according to court records.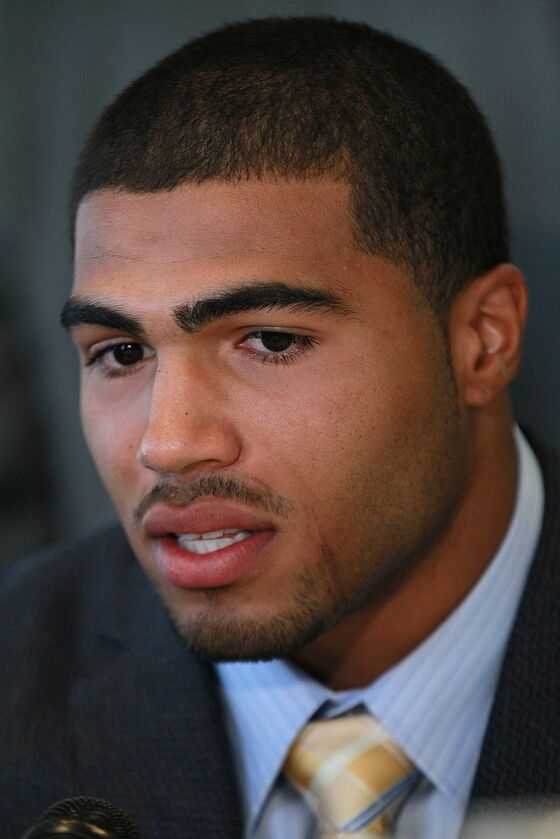 Prosecutors accused him last month of passing information to his friend Mychal Kendricks during a monthslong scheme starting in 2014 that earned the football player about $1.2 million. Kendricks now plays for the Seattle Seahawks. He is appealing an NFL suspension that was handed down for his involvement in the insider trading, according to ESPN. He pleaded guilty earlier this month.
Sonoiki is scheduled to be sentenced on Jan. 11. The charges of securities fraud and conspiracy to commit securities fraud could lead to maximum sentences of 25 years' imprisonment and fines of more than $5 million for each of men.
Michael Schwartz, Kendrick's lawyer, didn't immediately return a call for comment. Mark Wilson, Sonoiki's lawyer, also didn't immediately respond to a message seeking comment.
Sonoiki and Kendrick exchanged information through coded text messages and FaceTime video conversations, the U.S. Securities and Exchange Commission said in a parallel lawsuit. Kendricks allegedly invested in companies that were about to be bought out, and in one instance pocketed a return of almost 400 percent on an investment in just two weeks.