Ex-Barclays CEO Varley Faces Quizzing in $2 Billion Suit
Former Barclays Plc Chief Executive Officer John Varley faces cross-examination later this year as part of a 1.6 billion pound ($2 billion) lawsuit against the bank linked to its controversial deal with Qatar at the height of the 2008 financial crisis.
The suit is being brought by Amanda Staveley, CEO of PCP Capital Partners LLP, who alleges Barclays cheated her out of profits she says she should have earned by bringing investors into the fundraising.
Varley's ex-colleague at the bank, Roger Jenkins, will also provide a witness statement and be quizzed, lawyers for Barclays and PCP told a London court Thursday. Attorneys for PCP want four days to cross-examine both the bankers. Neither of the former executives are defendants in the lawsuit.
The trial, scheduled to start in June, was adjourned until after a criminal trial against Jenkins, Tom Kalaris and Richard Boath concluded. A jury unanimously acquitted the men of fraud charges last month. Appellate courts had already thrown out similar charges against Varley and Barclays.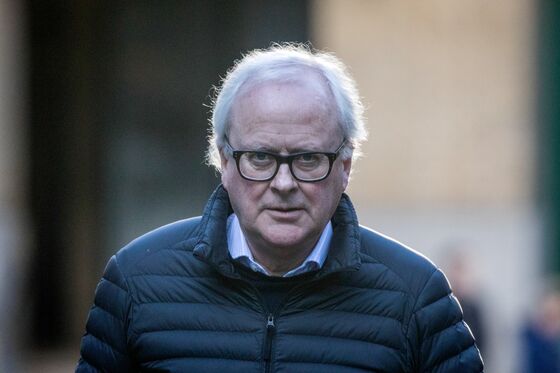 PCP's civil lawsuit will cover similar ground as the criminal trial, which centered on two capital raisings Barclays conducted during the financial crash in order to avoid government bailout, as well as its negotiations with Qatar. It will also cover a Qatar loan that wasn't discussed at the criminal trial, PCP's lawyer Joe Smouha said.
Staveley, a well-connected dealmaker with ties to the Persian Gulf, seeks to show how bankers tried to deny her credit for engineering an investment of 3.5 billion pounds from a billionaire member of Abu Dhabi's royal family.
In response, lawyers for Barclays have asked to spend six days cross-examining her. The bank is bringing 13 witnesses and has submitted more than 4,000 documents in evidence, the court heard.
Barclays and Staveley didn't immediately respond to requests for comment.
Barclays's lawyers said Varley and Jenkins should only be cross-examined for two days each, particularly as Jenkins went through a rigorous examination during the criminal trial.
Smouha said that "we should not assume that because Mr. Jenkins was cross-examined in the criminal case that it's somehow appropriate not to cross-examine him on matters that he was asked questions about."
A number of lawsuits and regulatory probes were placed on hold for years while criminal proceedings wound through the courts. Barclays may also face a suit filed by one of the exonerated bankers, Boath, who says he was fired after the bank found out he had talked to the Serious Fraud Office who were probing the deal with Qatar. The Financial Conduct Authority also said it was restarting related disciplinary probes.