Evercore CEO Expects Banker Pay to Decline Across the Industry
(Bloomberg) -- Evercore Inc. Chief Executive Officer Ralph Schlosstein expects pay for rainmakers to be lower by the end of 2020 not just at his firm, but for the whole banking industry.
Compensation across the board "will come down consistent with the weakness in revenue that I think everyone anticipates," Schlosstein said on a conference call Wednesday discussing Evercore's first-quarter results. The pace of hiring bankers throughout the industry also will decline, he said.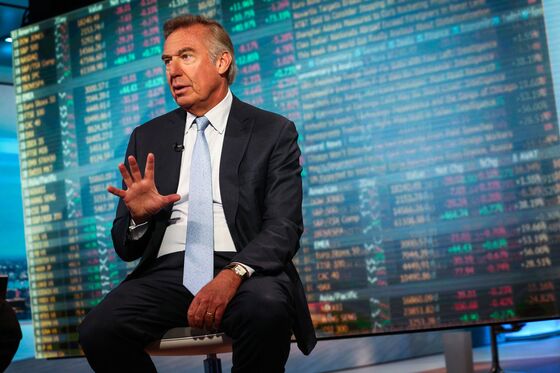 The company painted a bleak picture of a mergers-and-acquisitions market that had boomed for five years, with Evercore and its peers posting record results amid strong economic growth. While Schlosstein expects a quicker recovery than after the 2008 financial crisis, he said he still doesn't know how long that will take.
The firm is also cutting 6% of its headcount following an operations review that was announced at the end of last year, before the Covid-19 pandemic spread globally. Evercore doesn't plan to cut additional jobs during the outbreak, but Schlosstein said pay would be affected.
Evercore is "cutting costs and deferring capital projects, so that we are positioned to add talent and to continue to increase our market share when the inevitable recovery occurs," Schlosstein said in a statement announcing that first-quarter operating income fell 41%, partially due to special charges from the restructuring. Evercore also said its dividend and stock buybacks could be affected, depending on the length of the downturn.
Revenue rose 3% to $427 million in the first quarter, with advisory fees rising 10% and underwriting slipping 22%. The firm expects underwriting to bounce back when markets stabilize, but warned that M&A could be impacted for a prolonged period.
"We have faced dislocations before, but never one like that facing all of us now," Evercore founder Roger Altman said in the statement. "We are prepared for this unprecedented challenge and confident in our ability to meet it."