Even Walmart Faces Slower Sales in China, But CEO Says Not to Worry
(Bloomberg) -- China's slipping economy has hit the aisles of Walmart Inc., though the company says the situation isn't as bad as it seems.
The world's largest retailer said "slower economic growth" softened consumer demand in China in the fourth quarter and contributed to a 0.2 percent decline in the region's same-store sales -- a key barometer of a retailer's health. That's the company's first negative result for that measure in China since 2017. The miss was a blemish in an otherwise bright holiday period for Walmart, which is counting on China along with India to power its growth outside of its core North American units.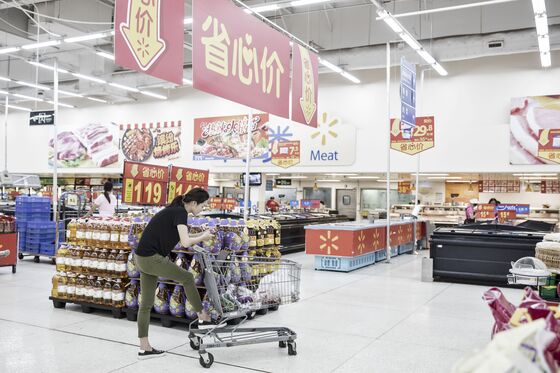 It wasn't all bad news on the China front: Profit there did increase. The sales decline, meanwhile, was largely attributed to the earlier timing in 2018 of the nation's Mid-Autumn Festival, which fell in September compared with October the previous year. That pulled some sales into the third quarter. Excluding that effect, China's same-store sales would have been positive, a company spokesman said. Chief Executive Officer Doug McMillon also remained optimistic about China on a call with analysts.
"Considering all the things that are happening in China, we're in pretty good shape," McMillon said. "If you just read the headlines, you might imagine things are pretty tough, but that's not really what we're seeing."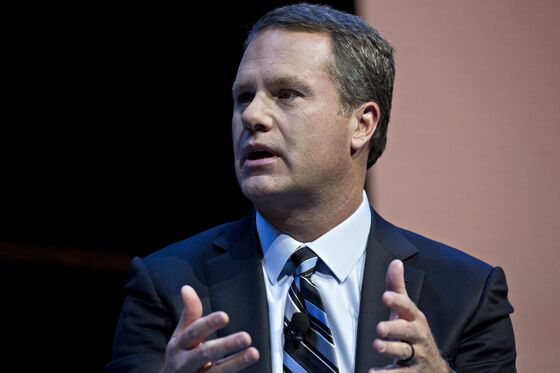 The headlines do make for some uncomfortable reading. China's economy slowed for an eighth straight month in January, as weaker global demand and decelerating factory inflation combined to undercut growth, according to a Bloomberg Economics gauge. Chinese consumers are turning more frugal, hitting the profits of companies from Apple Inc. to luxury carmakers.
Walmart has 443 stores in China, more than any other international market outside of Mexico and the U.K. Most of its Chinese units are big Supercenters, and it also operates 23 Sam's Club wholesale locations and a few grocery stores.