European Soccer 'Super League' Moves Closer to Deciding Lineup
(Bloomberg) -- Top European soccer teams are moving closer to deciding the lineup for a proposed "super league" that could end the UEFA Champions League's run as the premier event in the sport, people with knowledge of the matter said.
Organizers are working to finalize a list of at least a dozen permanent members after offering spots to clubs including Paris Saint-Germain and Barcelona, the people said. They hope to publicly announce their plans in the next few months, one of the people said, asking not to be identified because the information is private.
Bayern Munich, Juventus, Liverpool, Manchester United and Real Madrid are also being discussed as potential permanent members, the people said. JPMorgan Chase & Co. is in talks to provide financing for the project based on the expectation of future television contracts, according to the people.
Proponents argue the super league would create a more exciting season where the continent's top teams play each other more often. It would also be lucrative for the most well-known clubs. Having permanent membership would remove the uncertainty they face in the UEFA Champions League, where teams must qualify annually and risk losing broadcasting revenues and sponsorship income if they miss out.
Some of those approached remain undecided on whether to join the effort, and the timeline for a public announcement could still be pushed back, the people said. Any club that participates would remain in its domestic league but pull out of the UEFA Champions League, which is in the midst of its own restructuring.
The super league plan envisages teams competing in domestic matches on weekends and playing intercontinental games during the week, one of the people said. Organizers have discussed several potential formats, including one that would have have additional spots for clubs that qualify season-by-season based on performance, the people said.
Plans for the competition are still being drafted, and its membership could change, the people said. Representatives for Barcelona, Bayern Munich, Juventus, Liverpool, Manchester United, Real Madrid and JPMorgan declined to comment. Spokespeople for Bayern Munich and Paris Saint-Germain didn't respond to requests for comment.
Manchester United's executive vice chairman, Ed Woodward, told fans in late November that the English club was "at the center of discussions about the future of European club competitions." He said that most of his time was spent focusing on strengthening existing UEFA competitions.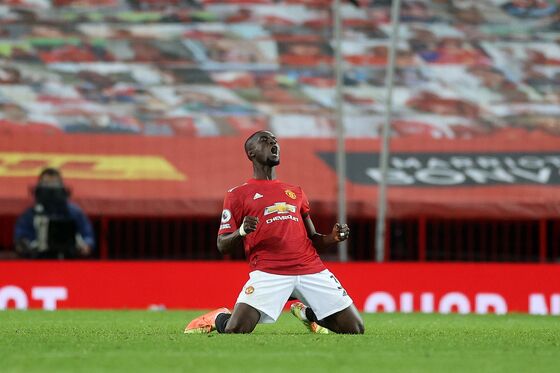 The English Premier League has publicly spoken out against reforms that would impact the competitiveness of its domestic competition. Javier Tebas, president of Spain's La Liga, said in December plans for a super league are "unfeasible" and haven't attracted support of the most important teams.
Real Madrid President Florentino Perez has come out in support of fresh ideas, saying last month that European soccer needs new formulas to keep it compelling. The coronavirus pandemic means the sport needs to work harder to maintain its competitiveness.
"Football's reform cannot wait," Perez said. "The big teams have millions of fans around the world and have the responsibility to fight for this change."