European Banks Dangle Payouts as Pressure to Boost Capital Eases
(Bloomberg) -- Investors in Europe's beaten-down banks may finally start to see a little reward after enduring years of pain.
The 10 largest publicly traded euro-area lenders will see their capital requirements stabilize in 2020 after years of increases, according to recent filings. That may create space for higher dividends and buybacks, bolstering banking stocks, which have underperformed the wider market for eight of the last 10 years.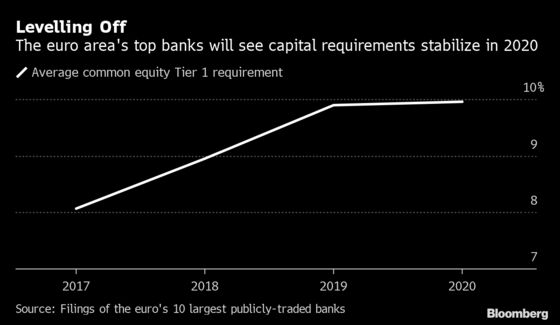 After the 2008 financial crisis, regulators around the world forced banks to hold more capital to absorb losses without having to ask taxpayers for a bailout. That made banks stronger, but it also hurt investors because the lenders retained more profit to strengthen their reserves rather than rewarding shareholders.
Now, banks including UniCredit SpA say they're in a position to increase dividends and buy back shares. While others are struggling to increase profit in the face of negative interest rates and international trade disputes, their financial strength is also improving and they may follow the Italian lender.
Germany's Deutsche Bank AG says its latest overhaul will allow it to return 5 billion euros ($5.6 billion) to investors through share buybacks and dividends starting in 2022. In the meantime, it won't be paying dividends for 2019 or 2020.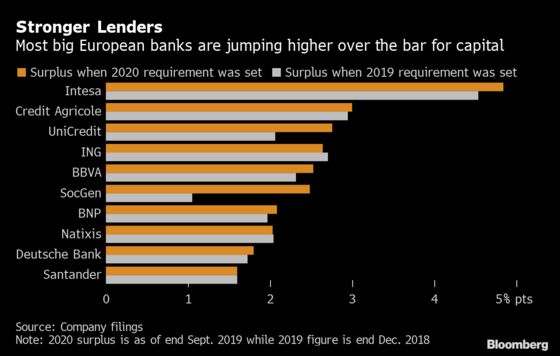 Banks still face headwinds on capital in the coming decade as regulators change much of the math behind how requirements are calculated, but that burden will be eased by allowing them to meet some of those demands with debt rather than expensive equity.