Europe's Ever-Evolving Patchwork of Covid Rules Sows Confusion
(Bloomberg) -- Keeping track of the evolving profusion of rules and restrictions designed to check the resurgent coronavirus in Europe has become a bewildering task.
Governments are generally opting for a piecemeal approach, targeting local hotspots to avoid the nationwide lockdowns that devastated economies earlier this year. Yet the shifting patchwork of measures hasn't curbed the virus, suggesting that even more rules may be inevitable.
Across the region, constraints on when and where residents can shop, eat and drink, gather with friends and family or even take an evening stroll are changing week by week as Covid infections spiral upward. In countries with powers devolved to the regions, like Germany and Spain, matters can become even more confusing.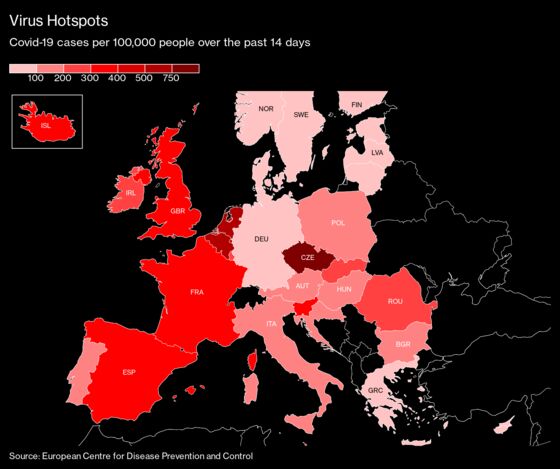 In the state of Hesse -- home to Germany's financial center Frankfurt -- clients must provide a negative test to be allowed to rent a hotel room, while in Bavaria and Berlin there is no such requirement. In France, residents of the northern city of Rouen must be indoors by 9 p.m., while their compatriots living 90 kilometers (56 miles) away in Le Havre can stay out all night.
Here's a look at the situation across Europe's biggest economies:
Chancellor Angela Merkel has been attempting to coordinate Germany's response with the nation's 16 state premiers, with varying degrees of success.
Consultations she hosted last week dragged on for eight hours and produced a dense list of recommendations covering everything from distancing and hygiene rules to face masks, public and private gatherings and domestic travel.
The language adopted left considerable room for maneuver for regional administrations and several states opted out of some of the measures. Bavaria, meanwhile, has some of the strictest rules for virus hotspots, with private gatherings restricted to five people or two households and a ban on drinking in public squares from 10 p.m.
Officials are also facing legal challenges to their virus-related edicts. An attempt by the Berlin city administration to force restaurants and bars to close between 11 p.m. and 6 a.m. was struck down last week by a local court.
After using the blanket, nationwide approach to get the virus under control in the spring, French authorities have opted to fight the latest wave on a localized basis. Night curfews have been implemented in nine major cities, including Paris and its suburbs, with people confined to their homes from 9 p.m. to 6 a.m. unless they're working.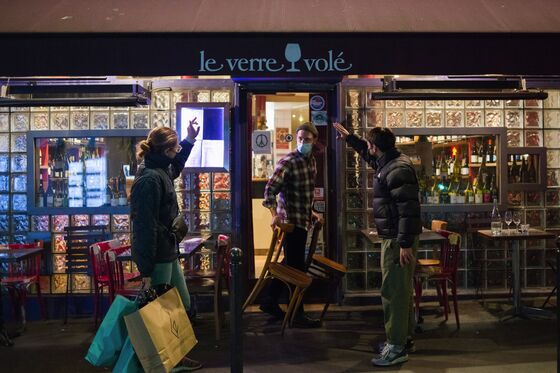 In the designated cities, gatherings of more than six people in public spaces are banned and the government strongly recommends that the same is applied in private. While bars are closed, restaurants and cinemas have been able to remain open until the start of the curfew. Schools and universities all re-opened after the summer vacation.
"The objective is to continue having an economic life," with people going to work and children attending school, President Emmanuel Macron said last week when announcing the curfews and other measures.
In the U.K., the government only has lockdown authority over England and not the other three parts that make up the Union -- Scotland, Wales and Northern Ireland -- which each has a separate legislature with a varying range of powers.
England is currently operating a three-tier alert system meant to trigger corresponding restrictions. Schools and universities would remain open even at the highest alert level, as would most businesses.
Both England and Scotland are keeping bars and restaurants open, with differing rules about closing times and whether or not customers can consume food and drink on the premises.
"For any of our national chains, this is becoming a major headache keeping track of what needs to happen for enforcement and compliance," Kate Nicholls, chief executive of UKHospitality, an industry group, said in an interview with Bloomberg Television. "And the penalties are very severe if they get them wrong."
The first minister of Wales on Monday announced a more stringent shutdown starting Friday for two weeks. All non-essential shops are to close, as will most schools. Northern Ireland has shuttered schools, bars and restaurants.
In Italy, Prime Minister Giuseppe Conte is also hoping that incremental measures will be enough to tame the virus in the continent's original pandemic epicenter.
Regional and local authorities are free to impose their own restrictions, sometimes harsher than those decreed from Rome. The central government has urged local authorities to close piazzas and streets at 9 p.m. to stop crowds from gathering, but some mayors have accused the administration of passing the buck.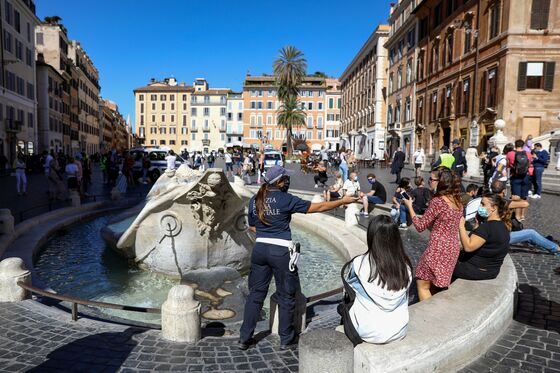 Wearing protective masks is compulsory both indoors and outdoors, except in isolated areas. Betting shops and games halls must close at 9 p.m., while private parties are allowed but discouraged, with a recommendation that the number of guests from different households be limited to six.
In Spain, health policy is mostly run by the 17 regional governments, meaning each administration sets its own course.
Catalonia, for example, decided to shut all restaurants and bars, starting last weekend. In the southern region of Andalusia, the government drew criticism for ordering a temporary shutdown of the University of Granada, even as bars remain open.
Madrid, the epicenter of a fresh wave of infections, has been the site of a clash over policy between Socialist Prime Minister Pedro Sanchez and the city's center-right leadership. The national government on Oct. 9 declared a state of emergency, which grants it the power to declare mobility curbs in the capital and some surrounding cities without support from the regional government.
In spite of not supporting the measures, the local administration declared its own restrictions on three so-called "health districts." Although all the rules are still in place, neither government is actively enforcing them.