Euronext Halts Equities Trading in Worst Outage in Two Years
(Bloomberg) -- Euronext NV halted trading on its equities platform this morning, blaming technical problems for its worst outage since 2016.
The exchange operator, Europe's third-biggest by revenue last year, opened its equity market for just 10 minutes on Monday before shutting it down due to an issue with what the company called its "market-monitoring tools." Trading was suspended for about three hours, before resuming at 12:20 p.m. central European time, with related derivatives starting up 10 minutes later.
Yaniv Valik, vice president of product management at Continuity Software, said that a failure to move the clocks back an hour after the end of daylight saving may have been the reason for the outage.
"Usually these things are already taken care of," he said. "You would imagine they would have picked it up earlier."
"The main technical issue was due to a failure in one of our underlying databases, which prevented us from starting our market-monitoring tools, necessary to maintain a fair and orderly market," a Euronext spokeswoman said. "Clients and regulators were kept informed on a continuous basis."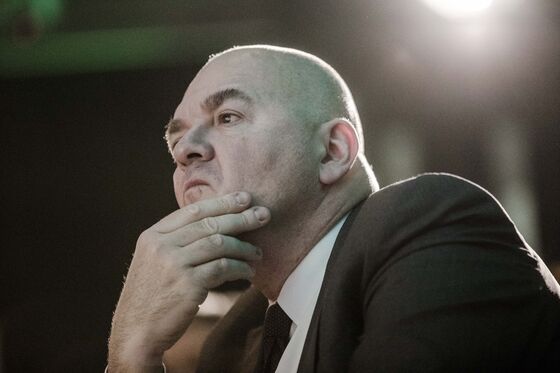 Euronext added on its website that "incorrect trading time tables were applied" to its cash markets.
The technical issues will come as an embarrassment to Euronext Chief Executive Officer Stephane Boujnah, after the company said that moving its cash-equity markets onto a new platform positioned the firm "as a market infrastructure technology leader." The company also intends to move the Euronext Dublin operation and its derivatives market onto the new platform.
Euronext is hoping to pick up some of the business currently done in London following Brexit. The firm already owns some of the most valuable indexes in Europe, including the CAC 40 in France, the AEX in the Netherlands and Belgium's BEL 20.
The delayed opening is Euronext's worst outage since August 2016, when futures contracts failed to open for the first three hours of trading. London Stock Exchange Group also had a major shutdown earlier this year, while Deutsche Boerse AG delayed the opening of its main Xetra stock exchange by more than an hour two weeks ago.
"There are a lot of alternative trading venues now, so such a glitch is less disruptive than it used to be," said Jerome Troin-Lajous, a cross-asset sales trader at Louis Capital Markets in Paris. "Outages happen. It's not great, especially when it lasts a few hours like today, but it's not the end of the world."