EU's Juncker Sees Brexit Deal Being Agreed in Coming Weeks
(Bloomberg) -- European Commission President Jean-Claude Juncker said he thinks the U.K. and the European Union are tiptoeing closer to a definitive Brexit deal that will be concluded in the coming weeks.
"Brexit is a tragedy for Europe, we mustn't add to that the drama of a disorganized departure," he told France 24 television in an interview broadcast on Sunday.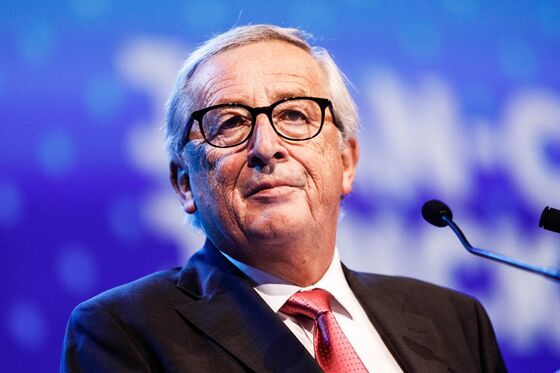 U.K. Prime Minister Theresa May lost another minister last week, pro-European Jo Johnson, as she tries to put together a Brexit deal that she can push through an increasingly hostile parliament. Resolving the question of the Irish border remains a key obstacle.
Juncker also called on Italy not to disregard EU rules as it prepares to present its new budget this week.
"We have to insist that rules are there to be respected, especially by Italy, which has benefited in recent years from all the flexibility we have," Juncker said.
Italian Deputy Premier Matteo Salvini said earlier on Sunday that his government could halt EU budget decisions and other policies over a spat concerning migration from North Africa, accusing Europe and certain countries of mocking his countrymen.