Michel Barnier Says Brexit Deal Within Reach But Obstacles Remain
(Bloomberg) -- European Union chief Brexit negotiator Michel Barnier said a deal with the U.K. is within reach, but he cautioned that obstacles remain and reiterated his offer for the kind of close relationship that Prime Minister Theresa May has long rejected.
"Negotiations are intensively continuing day and night," Barnier told European lawmakers on Wednesday. "A deal is within reach if we go to the end of this negotiation on Oct. 17" at a European summit.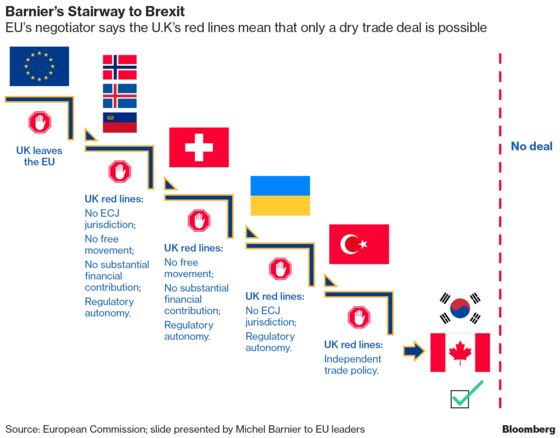 But Barnier listed the obstacles that remain in the way of a deal, and reiterated his objections to May's vision for the post-Brexit relationship between the U.K. and the bloc.
In a move that might be seen as provocative in Britain, Barnier said he remained open to staying in a customs union with the U.K. While a customs union would ease some of the obstacles to a deal -- particularly when it comes to the tricky issue of the Irish border -- May has long ruled out staying in a customs union and a large part of her Conservative Party would find it unacceptable.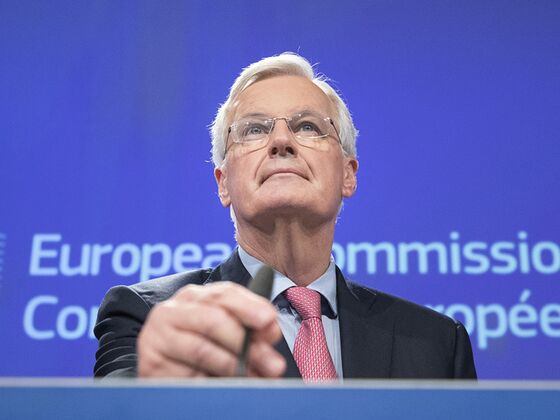 As negotiations intensify, officials on both sides are playing down expectations of an imminent deal. May's spokesman, James Slack, told reporters on Wednesday that "significant obstacles" remain.
Both sides have been aiming for progress ahead of the summit next week, and then another gathering of leaders could be called for mid-November to sign off on the deal. After that, May would have to put the deal to Parliament for approval.