EU Reviews Tanzania Relations Over Clampdown on Rights, Freedoms
(Bloomberg) -- The European Union is reviewing its policies toward Tanzania, where there have been increased restrictions on civil society and a clampdown on human rights.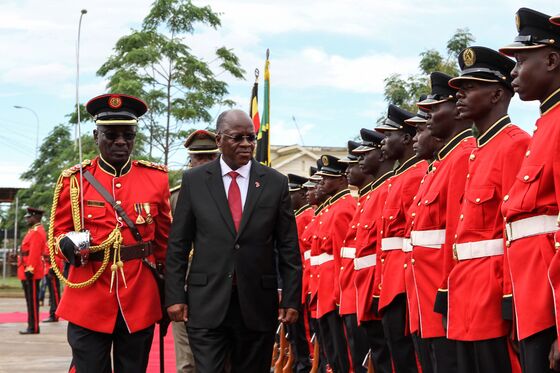 Tanzanian President John Magufuli has faced growing criticism from advocacy groups for targeting the media, human-rights activists and members of the opposition with draconian measures. The EU, one of Tanzania's biggest trade and investment partners, recalled its ambassador to the East African nation earlier this month.
"The EU and its member states are concerned about recent political developments in Tanzania," the bloc said in a statement. "Taking into account all these elements, the European Union and its member states have decided to conduct a comprehensive review of its policies" toward Tanzania