EU Health Chief Says Vaccine Goal Still 70% by Summer's End
(Bloomberg) -- European Union Health Commissioner Stella Kyriakides said the bloc is still working toward its goal of vaccinating 70% of adults by the end of the summer, while acknowledging speeding up deliveries will be key.
Speaking in a Bloomberg Television interview on Wednesday, Kyriakides said the aim is to "continue to have vaccinations picking up speed across the EU."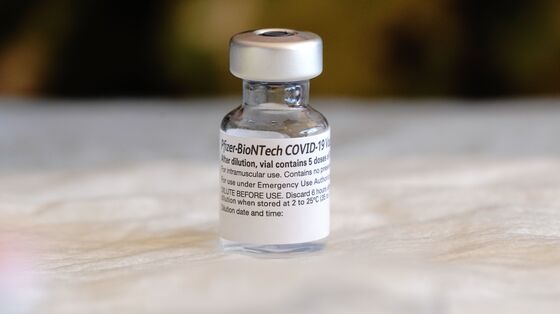 That aim has already faced multiple hurdles, most recently on Tuesday when Johnson & Johnson said it would delay its European vaccine rollout as U.S. regulators review rare cases of blood clots in the brain. The EU responded on Wednesday with news that Pfizer Inc. and BioNTech SE will boost deliveries of their shot this quarter by 25% to 250 million doses.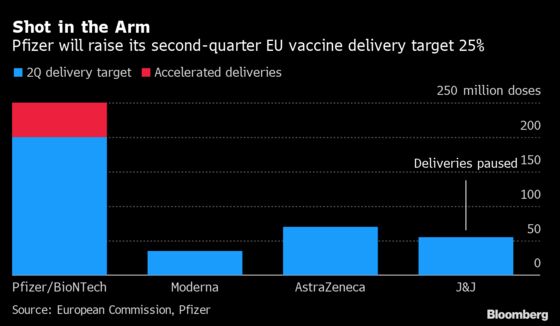 "We have announced the 70% target for vaccination of the adult population by end of summer," Kyriakides said. "We are working toward that with the member states. Of course it depends on the deliveries and the rollouts, but we are working toward that to achieve that target."
The timing of the J&J news was particularly bad for the EU, which has been trying to get past the shambolic start to its inoculation campaign. It was hoping for smoother progress this quarter after delivery issues at AstraZeneca Plc earlier this year slowed vaccination efforts, sparked government tensions over access to shots and even led to some blocked exports of vaccines.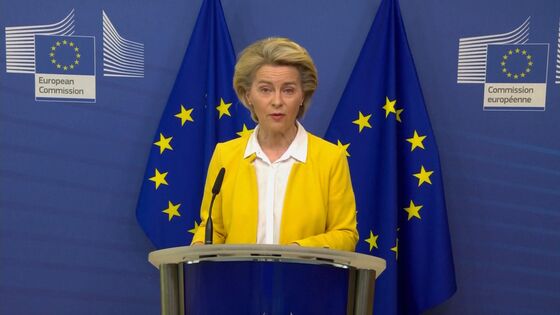 Adding to the issues with Astra, it's shot was also linked to a rare blood clotting disorder. Some nations temporarily stopped using it, and many now restrict it to certain age groups. Denmark on Wednesday took a further step, becoming the first country in the EU to drop the shot from its Covid inoculation program.
Kyriakides has asked the European Medicines Agency to do more work so governments can have "as coherent and coordinated an approach as possible." The EMA is also assessing the J&J vaccine, along with other regulators.

"For us, safety of vaccines has always been a cornerstone of our vaccine strategy and we follow a science-based approach, so we are waiting to see how this develops," Kyriakides said.
The EU is also grappling with a fresh wave of the pandemic that's delaying government ambitions to end restrictions on activity, with implications for jobs and the broader economy. In England, where vaccinations have been much faster so far, non-essential retailers as well as pubs and restaurants with outdoor space reopened this week.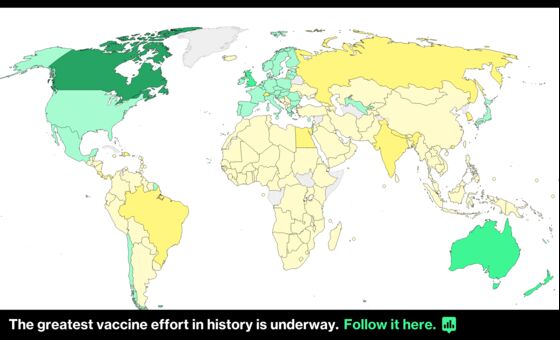 The EU was counting on getting about 55 million J&J vaccine doses by the end of June. While Pfizer's new timetable will help, its shot takes two injections for full protection, compared with just one for J&J.
European Commission President Ursula von der Leyen said the J&J development shows there are "many factors that can disrupt" vaccination schedules, but the commission will press ahead to accelerate inoculations. EU countries have now administered 100 million shots, and 27 million people are fully vaccinated, she said.
Von der Leyen also announced the EU was entering formal negotiations with Pfizer and BioNTech for as many as 1.8 billion additional vaccine doses through 2023.
The talks are part of the EU's push to ensure citizens don't face shortages of crucial shots in coming years, and to secure vaccines that will be effective if future virus variants are able to elude the current shots. The additional doses would mainly include booster shots and vaccines for children, EU officials have said.