EU Commissioner Moscovici Says U.K. Must Declare What It Wants
(Bloomberg) -- European Union Economics Commissioner Pierre Moscovici said the U.K. has 33 days to state what it wants regarding its exit from the bloc.
"It's up to the U.K. now," Moscovici said in a interview with French radio Europe 1 on Sunday. "In the 33 days that are left, it must say what it wants."
With five weeks until Britain leaves the EU, and little prospect of an imminent breakthrough, U.K. Prime Minister Theresa May is running out of ways to stave off a rebellion by lawmakers who want to prevent Britain crashing out without a deal. Members of her Conservative Party are pushing her to extend the deadline to avert a "no-deal" scenario businesses oppose.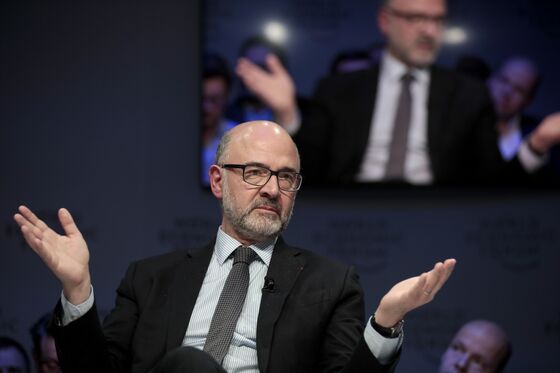 In the meantime, the other 27 EU nations are preparing for a hard Brexit while preferring some kind of deal, Moscovici said.
The EU needs to address the political turmoil it's going through, he said. "Europe is strong but the idea of Europe is threatened. Europe has left the economic crisis behind but it's entered a form of political crisis," he said.
Regarding France, the government must resume budget deficit cuts even as the current level of deficit is justified, Moscovici said.