Elizabeth Holmes Sentencing for Theranos Fraud Set for Sept. 12
(Bloomberg) -- Elizabeth Holmes is scheduled to be sentenced Sept. 12 following her conviction for defrauding investors who poured hundreds of millions of dollars into Theranos Inc. 
Until then, Holmes will remain free on a $500,000 bond secured by property, according to a court filing Tuesday.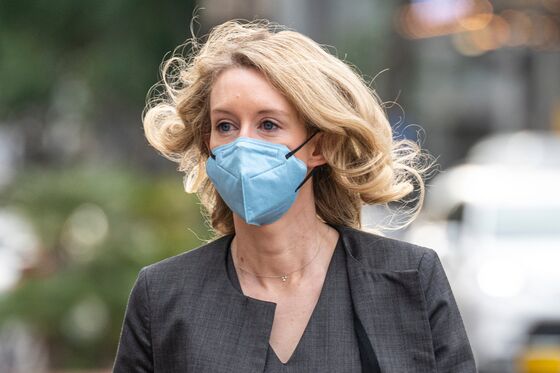 Last week, a jury in federal court in San Jose, California, found Holmes guilty for her role building in her blood-testing startup into a $9 billion company that collapsed in scandal. 
The 37-year-old entrepreneur faces a maximum of 20 years in prison, although she'll probably get far less than that. Holmes will also likely appeal her conviction and sentence.
The government agreed to dismiss three counts of investor fraud that jurors couldn't agree on, which led the judge handling the case to declare a mistrial on those particular charges. Holmes was convicted of four other investor fraud counts and acquitted of four counts of defrauding patients. 
Separately, prosecutors and lawyers for former Theranos President Ramesh "Sunny" Balwani agreed to a March 9 trial date. He faces the same charges as Holmes.