Ecuador Congress Plans to Hold Final Vote on Tax Bill on Monday
(Bloomberg) -- Ecuador's Congress plans to hold a final vote Monday on a tax increase in a bid to ensure a $4.2 billion loan program from the International Monetary Fund.
Congress President Cesar Litardo requested that legislators meet for the second and final debate on the bill at 3:30 p.m., according to a summons. The tax bill has 50 articles and seeks to raise returns by almost $600 million.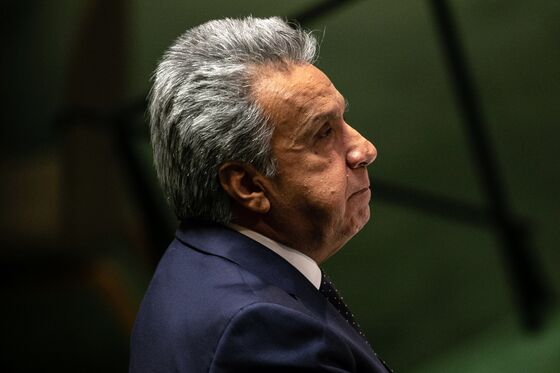 The failure to pass an earlier package in November sent bonds to record lows and threatened the survival of the IMF agreement.
The bill includes a temporary higher income tax for companies with annual sales greater than $1 million, special consumption taxes on foreign digital services such as Netflix and Spotify and a tax on mobile phone plans. Individuals earning more than $100,000 a year will no longer get tax breaks on expenses such as restaurant meals and gym memberships.
The bill is President Lenin Moreno's third attempt since early October to narrow a budget deficit and stick to the terms of the IMF plan. Failure to narrow the deficit would put at risk a $500 million disbursement due before the end of the year, and another $1.4 billion in 2020.