ECB Should Speed Up Strategic Review After Fed Move, Praet Says
(Bloomberg) -- The European Central Bank should speed up its strategic review in the wake of the Federal Reserve's recent decision to change its inflation goal, according to the ECB's former chief economist Peter Praet.
The Fed's new approach to temporarily tolerate higher inflation, unveiled by Chairman Jerome Powell at the end of August, has contributed to the euro's recent rally to a two-year high, Praet said in a Bloomberg television interview with Francine Lacqua and Tom Keene on Thursday.
"The reaction would be to communicate that the strategic review will be to some extent accelerated," he said. A verbal intervention "would help for a few minutes but won't do much." Neither would cutting rates, for which there is currently no appetite at the ECB.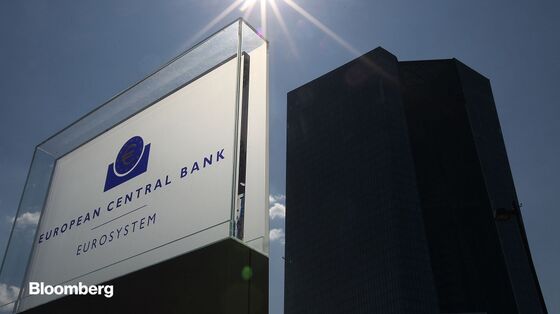 The Governing Council is expected to keep monetary policy unchanged at Thursday's meeting. Expectations are running high that President Christine Lagarde will try to talk down the currency during her press conference at 2:30 p.m. in Frankfurt.
The decision by U.S. policy makers to seek inflation that averages 2% over time allows it to accept faster gains in consumer prices after periods of weakness, avoiding early interest-rate hikes when inflation moves closer to its target.
European policy makers past and present have described the Fed's shift as important also for the ECB.
Bank of France Governor Francois Villeroy de Galhau said that "a credible and symmetrical inflation objective" must remain at the heart of the ECB's own review.
The ECB has recently restarted its strategic overhaul after it was halted by the coronavirus pandemic. It intends to announce results in the middle of next year.