ECB's Weidmann Urges Euro-Area Banks to Battle Facebook's Libra
(Bloomberg) -- European Central Bank policy maker Jens Weidmann called on banks to come up with cheaper and faster systems for transferring money to combat alternatives such as Facebook Inc.'s Libra, and said there's no pressing reason yet for the ECB to develop its own digital currency.
"I'm not in favor of always immediately calling on the state" to come up with solutions, Weidmann said in an interview with German newspaper Handelsblatt published Thursday. "In a market economy, it's up to companies to develop products that meet customer demands."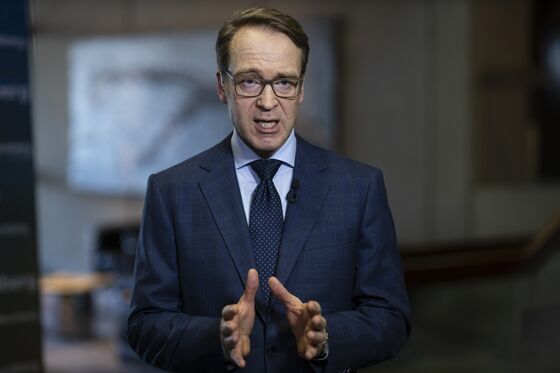 Weidmann, who heads Germany's Bundesbank, has long called for caution over private-sector digital currencies and his comments echo concerns among officials from Europe to the U.S. over Libra, a planned digital token backed by multiple national currencies.
Still, ECB President Christine Lagarde -- in common with Bank of England Governor Mark Carney -- has said central banks should consider whether it makes sense to launch their own digital coins, and she may make that question part of a wide-ranging strategic review planned to start this month.
Weidmann didn't oppose such an investigation in the Handelsblatt interview, but said it's important to first work out the pros and cons of such a move. In the meantime, any currency should be subject to financial oversight guarding against money-laundering and the financing of terrorism, he said.