ECB Bosses Lack Full Diplomatic Immunity, EU's Top Court Says
(Bloomberg) -- European Central Bank Governing Council members' criminal immunity doesn't stretch to alleged acts committed outside their formal role, the European Union's top court ruled in a case linked to the bribery scandal involving Latvia's Ilmars Rimsevics.
In probes that find a central bank governor of an EU nation guilty of incriminating behavior outside his or her official duties "immunity from legal proceedings does not apply," the EU's Court of Justice ruled on Tuesday.
Authorities have to "request a waiver of immunity from legal proceedings" in cases where an investigation finds the conduct was carried out in an official capacity, the court said, confirming that central bank governors do enjoy a wide immunity. But, in the case of "acts of fraud, corruption or money laundering," which "fall outside the bounds of the duties" of an EU official, such immunity may no longer apply, the court said.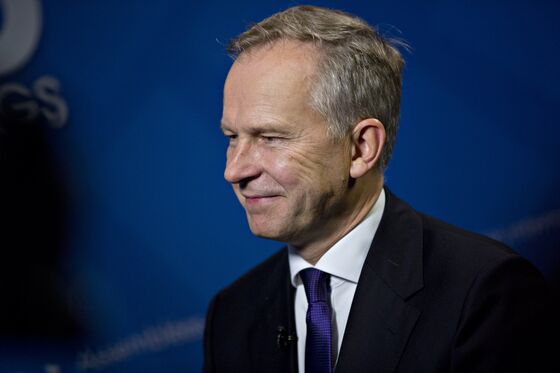 It's the first time EU judges in Luxembourg weighed the question of the scope of the immunity of ECB officials. Rimsevics , the former Latvian central bank chief, was arrested while Latvia's central bank governor after allegedly agreeing to accept 500,000 euros ($567,000) and a trip to Russia in exchange for helping the now-defunct Trasta Komercbanka with regulatory issues.
Lawyers for Rimsevics told the Luxembourg-based EU court at a hearing in January that the immunity is almost limitless, like the protection typically enjoyed by foreign diplomats. The former governor denies all allegations, blaming a coordinated attack from a group of banks for his legal troubles.
His lawyers weren't immediately available for comment after Tuesday's ruling.
The ruling is timely, after another central bank governor, Slovakia's Peter Kazimir, was charged with bribery. Kazimir, who is also a member of the European Central Bank's Governing Council, has rejected the allegations.
The case is: C-3/20, LR Generalprokuratura.